Organic Cotton Waterproof Fitted Sheet - Blue
product code: 0301RESPFITBLUE

Available for Home Delivery or Click & Collect

Available for Home Delivery
Description
These organic 2-in-1 fitted sheet/mattress protectors are designed to deliver peace of mind and sound sleep. Unlike other waterproof bed sheets, these feature a 'quiet' waterproof layer so your little one won't be disturbed by rustling noises with every movement while they sleep.
Constructed with a generous elasticated side skirt you shouldn't have any trouble fitting this over your child's mattress. These sheets can also be used in conjunction will all nursery bedding from woolroom
Made with a 100% organic, high thread count brushed cotton outer combined with a hyper-breathable polyurethane underside to maximise both performance and comfort. With its polyurethane layer these sheets can also act as an effective method of protecting your child's sleeping surface from dust mites and bed bugs too.
Construction
Top & side skirt: 100% Organic cotton, Base: 100% Polyurethane
Care
Machine washable at 40¼C, DO NOT dry clean, iron or tumble dry
You might also want to consider...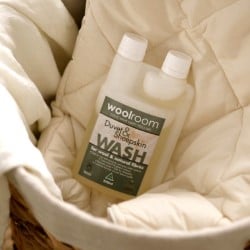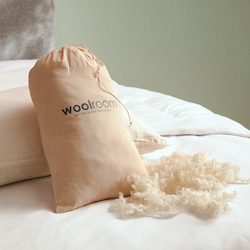 Make your Deluxe pillows firmer with extra filling - 250g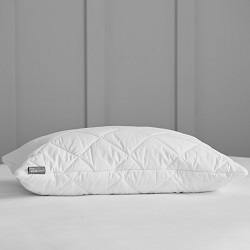 British wool, adjustable tention, washable pillow
Other Wool Baby Bedding...
For years I have been throwing the duvet off myself numerous times every night due to the time of my life. I have tried more duvets than I care to remember. I can honestly say since sleeping under the deluxe wool duvet both my partner and I are having the best night's sleep we can remember. We wake up feeling refreshed and ready for the day. Thank you for such an amazing product.
Dorothy Haydn