Chunky Baa Stool - Baby Pink
product code: 0404CHUNKYBSTOOLPK
Chunky and funky! If you're looking for something different for your interior this definitely qualifies. Fluffy sheepskin top and polished pine legs.

Available for Home Delivery or Click & Collect

Available for Home Delivery
Description
Put a bit of WOW factor into your home!
Our sheepskin footstools are hardwearing and pure quality - definitely a piece of furniture with WOW factor!

These luxury footstools are beautifully handmade in North Wales by a traditionally trained upholstress. These stools are a unique, contemporary piece of furniture that compliment both modern and period interiors. They are also gorgeously soft, perfect for dipping your toes in!
The British sheepskin cover fits snuggly but is removable for easy cleaning. Sheepskin fleece naturally repels dirt too so makes an ideal covering for a footstool.

Delivery
1-2 Weeks
Size
Approx dimensions. Height 35cm. Length 50cm. Width 40cm.
Materials
Strong polished pine wood and British sheepskin
Ideal For
Sheepskin lovers and lovers of luxury!
You might also want to consider...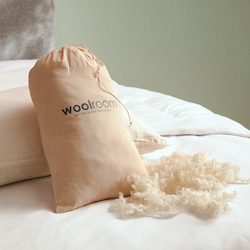 Make your Deluxe pillows firmer with extra filling - 250g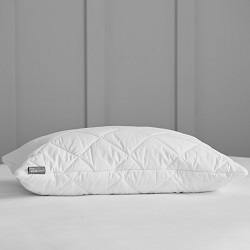 British wool, adjustable tention, washable pillow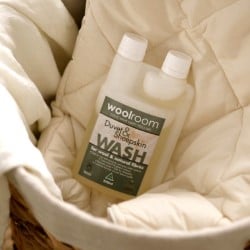 First I bought two pillows which are excellent - as firm or soft as you want to make them, and no more "hot heads" since they really do breathe. So, timidly, I bought a luxury double duvet - and am thrilled. Your descriptions are not hyperbole, the duvet really does suit us both. I am cosy and warm at last, while my husband is not longer too hot and throwing the duvet off by morning. Your products are excellent value because I can tell they will last much, much longer than conventional duvets and pillows. Well made, beautifully packed and rapidly dispatched. Thank you!
Lesley Reynolds