Classic Wool Duvet - Warm
product code: 0102CLASSWARM
Our Classic Warm Duvets are made with 100% British wool & medium thread count cotton. Suited best for colder sleepers or colder months.
Description
Best Value British Wool Duvet
Our Classic Wool Duvet Range is our entry level range of wool duvets. This range of British wool filled products still offers many of the fantastic benefits of wool whilst also offering great value for money.
Our Warm Classic duvet contains 500 gsm (11-14 tog) of 100% British wool filling and covered in a 220 thread count cotton outer to enhance breathability and aid thermoregulation.
The quilted stitched pattern ensures that the wool, and therefore your temperature, remains evenly spread. Wool also helps to regulate your temperature and is hypoallergenic. Being all natural, these duvets are totally sustainable, renewable, recyclable and biodegradable.
Compare Our Duvet Ranges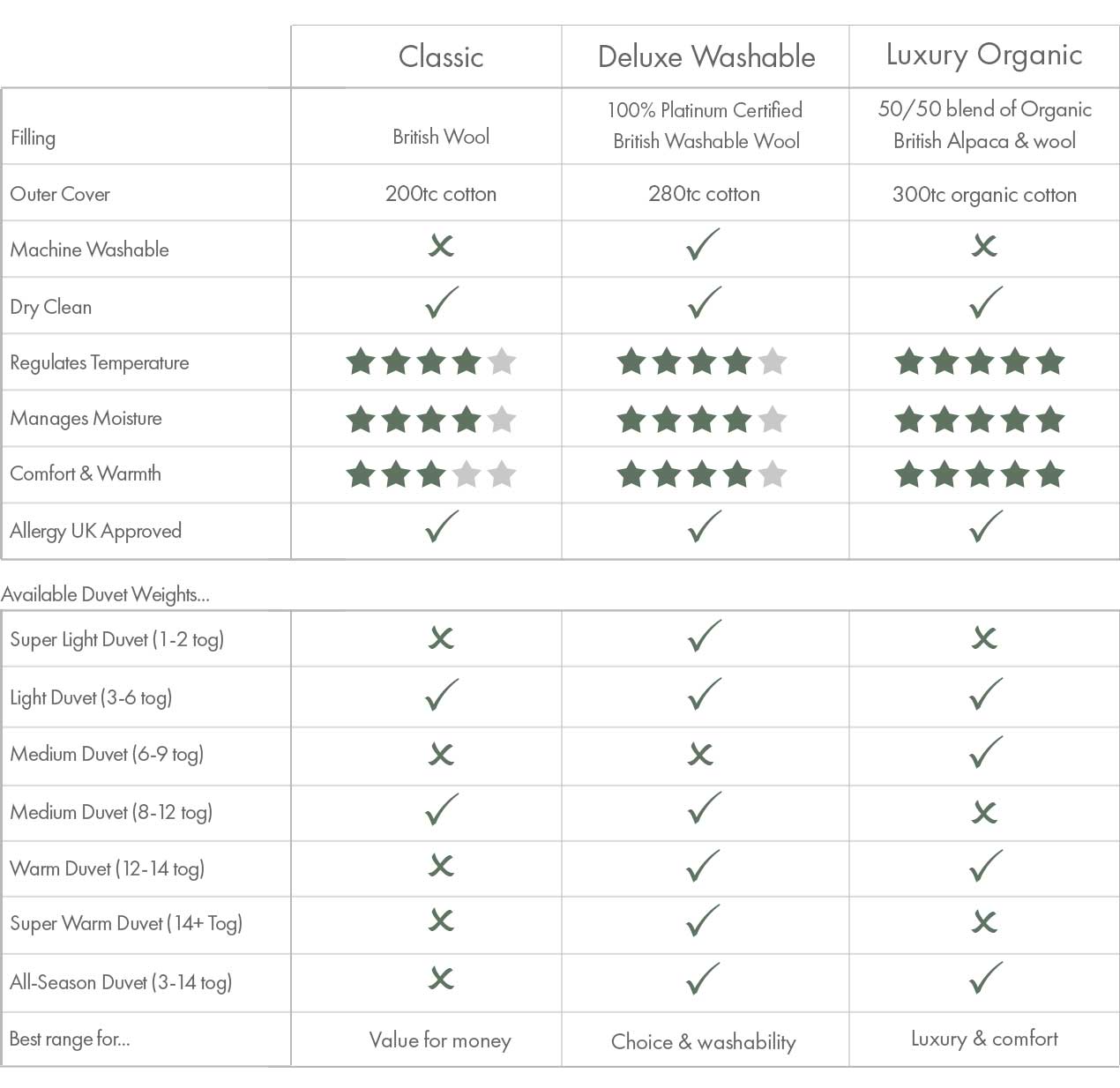 The Wool Room's range of wool bedding is the only proven natural hypoallergenic bedding option on the market. Scientific testing over a period of six weeks has shown that dust mites,cannot survive in wool which is why our range has been awarded the Allergy UK Seal of Approval. Great for those with asthma and allergies with no need to wash at 60 degrees or freeze your bedding to stay allergy free.
Construction
100% British Wool filling is completely held in place by quilted stitch pattern, no synthetic interliner, 100% natural. 220 thread count 100% cotton outer.
Washing
DRY CLEAN ONLY. Do not machine wash or tumble dry.
Care Instructions
Dry clean only.DO NOT MACHINE WASH OR TUMBLE DRY.
You might also want to consider...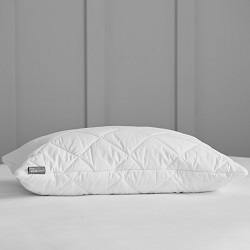 Loose filling, adjustable tension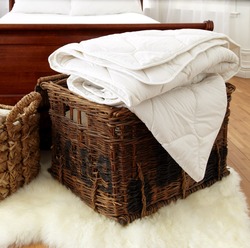 superking
(£430.96)

£301.67
S, D, K, SK 11-14 tog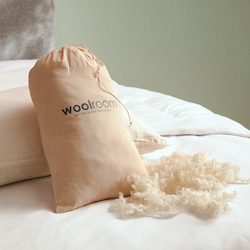 Extra 250g of filling for deluxe pillows
I have used this company on two occasions; the woollen bed items are of good quality and of course since they are for my grandson the fact they are allergy and fireproof is important. My recent duvet order was delivered to me by the next day; they are packaged well. On the last occasion, the item was delivered to my daughter, there was a query and the matter was resolved very quickly to our satisfaction. I would recommend both the goods and the service.
Sa Jarvis