Crib Mattress 38 x 89cm
product code: 0306LGSCRMATTRESS
Wool and coir crib mattress with a cotton outer to promote healthy, rested sleep with all natural, breathable materials.

Available for Home Delivery or Click & Collect

Available for Home Delivery
Description
A natural, safe sleeping environment for your baby...
Our natural crib mattresses are perfect for baby; they're chemical-free, natually anti-dust mite, naturally fire retardent and lovingly handmade.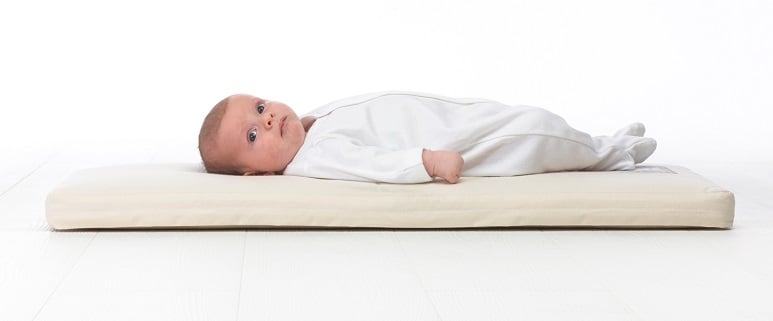 They contain coconut coir - coconut fibres from the husk of coconuts that are bound with natural latex (sap from the Hevea tree); giving each crib mattress a long-lasting comfy support for your baby whilst reducing the risk of dipping.
They also contain our favourite ingredient - wool! The breathable wool layers help the mattress to breathe easily, naturally dispersing moisture for a clean and dry environment that reduces the risk of any bacterial growth.
The cotton cover is luxuriously soft; it is also non-removable and durable Herringbone cotton which holds everything in place whilst ensuring that the mattress is still breathable. The cotton used has not been treated with any bleaches, dyes or pesticides.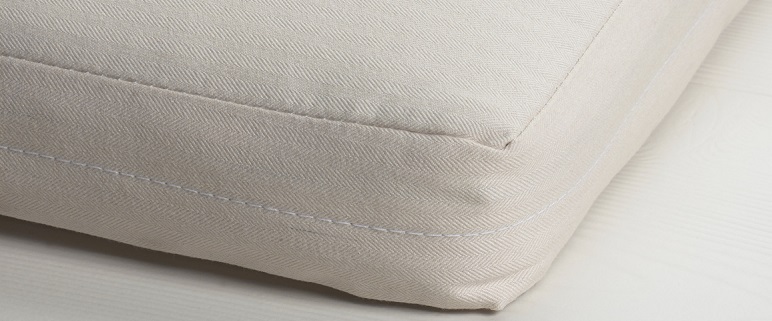 Size
38x89x5cm to fit standard sized cribs (including Mothercare)
Filling
Coconut Coir, Latex & Wool - All Natural
Cover
100% Natural, Unbleached Cotton
Suitable for
Newborn to 12 months
Ideal for
Babies/children with allergies
Recommended
We recommend a breathable 40x80cm waterproof mattress protector, to create an anti-dust mite layer and protect the mattress from any wetness
Please feel free to get in touch if you require a bespoke size.
You might also want to consider...
Other Nursery Mattresses...
The wool mattress topper arrived very promptly, it was sensibly packed and has made a huge difference to our lives. We sleep much better and amazingly it seems to regulate the temperature. A great buy.
Christine West
X
Based on your location we've identified your currency should be USD
Please select your preferred currency.

GBP

EUR

USD