Cushion Pad
product code: 0402CUSHIONPAD
Our cushion pads are made using a high thread count cotton and filling with 100% British wool. Perfect for allergy sufferers as they're hypoallergenic.

Available for Home Delivery or Click & Collect

Available for Home Delivery
Description
Our cushion pads are beautifully made; they contain 100% British wool and are covered with high quality cotton. They are well filled and wonderfully soft.
Wool cushion pads make a real change from feather cushion pads, which tend to leak feathers after a while. They are also perfect for anyone that suffers from allergies because of wools anti-bacterial properties.
These cushion pads are available in five sizes;
28 x 28cm (130gsm filling)
30 x 30 cm (150gsm filling)
40 x 40cm (300gsm filling)
45 x 45cm (400gsm filling)
50 x 50cm (500gsm filling)
Construction
100% British wool filling, cotton outer
Washing
Dry Clean Only
Care Instructions
Dry clean only.DO NOT MACHINE WASH OR TUMBLE DRY.
You might also want to consider...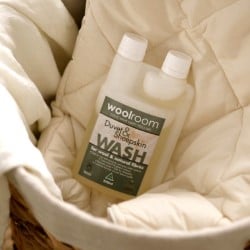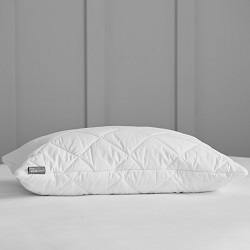 British wool, adjustable tention, washable pillow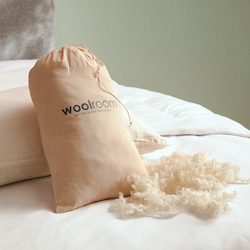 Make your Deluxe pillows firmer with extra filling - 250g
We had a low cost hollow fibre duvet, & due to my age, I was feeling boiling hot & then cold at night. I researched thoroughly what might be able to help, and wool duvets came up. I purchased one from the Wool Room, which had fantastic reviews, and am absolutely amazed at the difference it has made. My husband thought that I was going to force him to sleep under a duvet that was going to make him feel cold. Anyway, we are both toasty warm with our different temperature requirements!
Sarah Wilkins