Egyptian Cotton Flat Sheet - 400 thread
product code: 0107KOCFLATSHEET400
Beautifully soft, 100% natural. High thread count cotton sheets add sleeping comfort and maximises the sleep benefits of wool bedding.

Available for Home Delivery or Click & Collect

Available for Home Delivery
Description
Superior quality with Egyptian parcale cotton...

Our finest flat sheets are made from 100% fine Egyptian cotton percale; with a minimum of 400 threads per square inch, they are beautifully soft and natural and always feel crisp and fresh. The single-ply double density thread used to create our linen range ensures greater thermal performance and reflects a truer tread count compared to linens made with multi-ply cotton threads.

The 100% cotton helps you to stay warm in winter and cool in summer, the perfect accompaniment to our wool mattress protectors and toppers for the best night's sleep. These flat sheets also have a one row cord top hem.

These flat sheets are generously cut to ensure the best fit and maximum comfort.



Sizes
Single Sheet 180x275cm
Double Sheet 228 x 254cm
King Flat 275 x 275cm
Superking Sheet 300 x 275cm

Construction
100% Single-ply Egyptian cotton parcale.

Care instructions
wash at 40 degrees, tumble dry cool. Iron slightly damp for best results.

Weight
120 gms
Care Instructions
Machine washable at 40 degrees. Line dry or tumble dry cool.
You might also want to consider...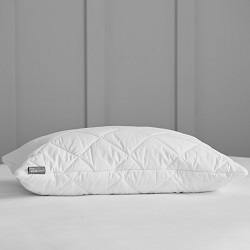 British wool, adjustable tention, washable pillow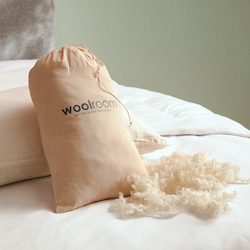 Make your Deluxe pillows firmer with extra filling - 250g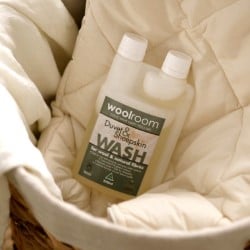 Other Egyptian Cotton Bed Linen...
We had a low cost hollow fibre duvet, & due to my age, I was feeling boiling hot & then cold at night. I researched thoroughly what might be able to help, and wool duvets came up. I purchased one from the Wool Room, which had fantastic reviews, and am absolutely amazed at the difference it has made. My husband thought that I was going to force him to sleep under a duvet that was going to make him feel cold. Anyway, we are both toasty warm with our different temperature requirements!
Sarah Wilkins