Natural Twist Cot Mattress
product code: 0306LGSTWISTMATT
Combines coir, latex and wool with a cotton outer to promote health sleep. Chemical free and hypoallegenic to give your little lamb the best possible sleep.
Description
A natural, safe sleeping environment for your baby...
Our natural crib mattresses are perfect for baby; they're chemical-free, natually anti-dust mite, naturally fire retardent and lovingly handmade.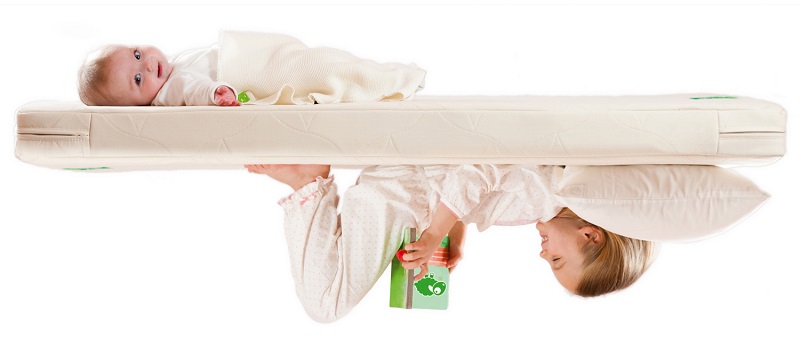 They contain coconut coir - coconut fibres which act like thousands of tiny springs, reducing pressure points and providing an evenly sprung support. They also contain natural latex creating a supple and comfy support that is chemical-free and extremely durable.
The coir and latex is wrapped up in our favourite - wool! This anti dust-mite, breathable fleece wool helps regulate your little one's body temperature whilst dispersing any moisture to help ensure the mattress stays clean and fresh.
Unbleached cotton covers each mattress for ultimate quilted luxury; these covers are non-removable and durable so they hold everything in place and aid the breathability of the mattress. This double-sided mattres offers a choice of firmess to grow with your child!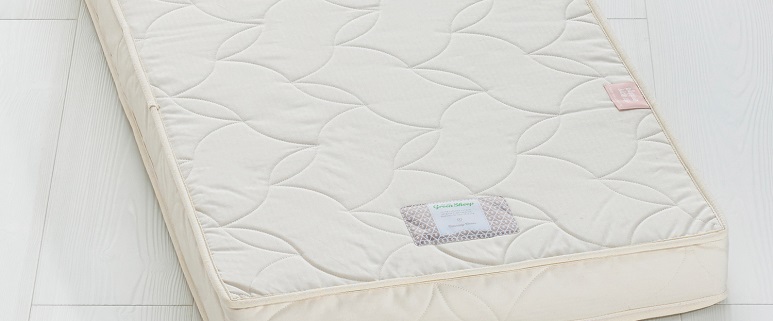 Simply turn for a firmer side that is safe for babies, or a supple latex side which is durable and comfy for toddlers! Please feel free to get in touch if you require a bespoke size.
Size
70x140x10cm to fit standard sized cots
Filling
Coconut Coir, Latex & Wool - All Natural
Cover
100% Natural, Unbleached Cotton
Suitable for
0 - 3 years
Ideal for
Children/babies with allergies
Recommended
We recommend a breathable 70x140cm waterproof mattress protector, to create an anti-dust mite layer and protect the mattress from any wetness
You might also want to consider...
Other Nursery Mattresses...
First I bought two pillows which are excellent - as firm or soft as you want to make them, and no more "hot heads" since they really do breathe. So, timidly, I bought a luxury double duvet - and am thrilled. Your descriptions are not hyperbole, the duvet really does suit us both. I am cosy and warm at last, while my husband is not longer too hot and throwing the duvet off by morning. Your products are excellent value because I can tell they will last much, much longer than conventional duvets and pillows. Well made, beautifully packed and rapidly dispatched. Thank you!
Lesley Reynolds