Organic Wool Cot Mattress
product code: 0306LGSORGWOOLMATT
Combines coir and certified organic wool with a cotton outer to promote health sleep. Chemical free and hypoallegenic to give your little lamb the best possible sleep.

Available for Home Delivery or Click & Collect

Available for Home Delivery
Description
A natural, safe sleeping environment for your little one...
Our organic wool cot bed mattresses are known as, 'our certified, anti-allergy mattress' - handmade in Wales, this chemical-free organic wool cot mattresses are extra breathable and perfect for little ones that suffer from allergies or eczema.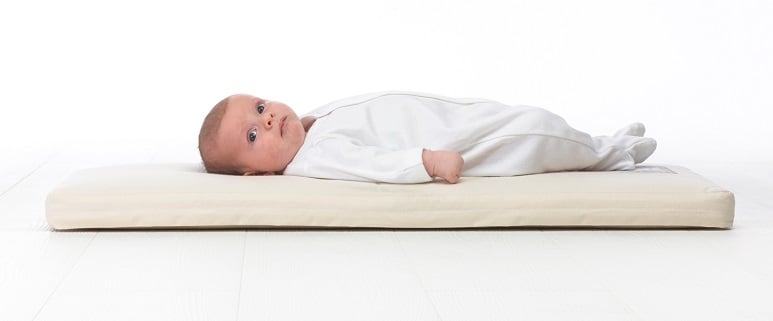 They are also handmade in the UK with a deep, firm support and are the only cot mattress to be certified by the Soil Association as organic; ensuring great quality whilst supporting local suppliers. With zero chemicals and using only the finest quality materials, each mattress is specifically designed to provide the safest and best cot bed mattress for your little one.
Our organc wool mattresses contain coconut fibres which are bound with natural latex and act as thousands of tiny springs. This helps to better distribute your babies weight across the entire mattress and create a more even sleeping surface; this helps to reduce the rish of sagging.
They also contain our favourite ingredient - wool! Six luxury layers of organic welsh wool create the perfect support for your little one, naturally dispersing moisture to provide an anti-dust mite environment which helps prevent the growth of any harmful bacteria.
The organic cotton covers are luxuriously soft and are non-removable and extremely durable. This enables every cot mattress to breathe more easily, helping to control your baby's body temperature and avoid the risk of over heating (as recommended by the NCT to reduce the risk of cot death). The combination of the organic wool and cotton acts as a natural fire retardent.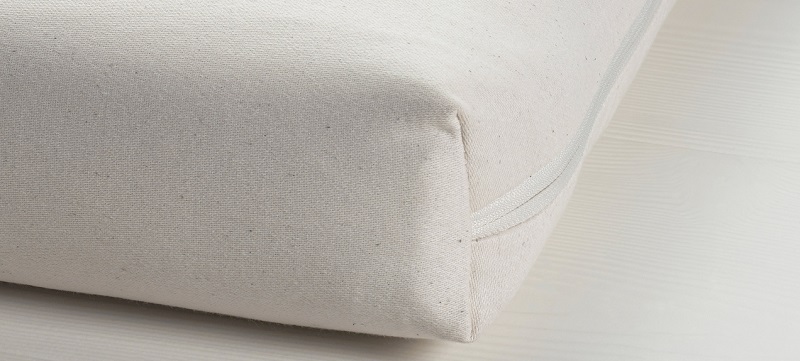 Simply turn for a firmer side that is safe for babies, or a supple latex side which is durable and comfy for toddlers! Please feel free to get in touch if you require a bespoke size.
Size
60x120x10cm fit standard sized cots
Filling
Coconut Coir, Latex & Wool - All Natural
Cover
100% Natural, Unbleached Cotton
Suitable for
0-3 years
Ideal for
Children/babies with allergies
Recommended
We recommend a breathable 60x120cm waterproof mattress protector, to create an anti-dust mite layer and protect the mattress from any wetness
You might also want to consider...
Other Nursery Mattresses...