Oval Campaign for Wool Lapel Pin
product code: 0403TCFWPINOVAL
This 2cm lapel pin badge supports the Campaign for Wool with all proceeds going towards this fantastic campaign

Available for Home Delivery or Click & Collect

Available for Home Delivery
Description
Show your support for The Campaign for Wool with one of these elegant lapel pins.

All proceeds from the sale go to support The Campaign for wool. The Campaign for Wool was initiated by His Royal Highness the Prince of Wales, who had observed that the wool industry was facing enormous and unprecedented challenges.

The Campaign is multi-national, multi-sector and inclusive, and tries to embrace all sections of wool users from the very largest companies to specialist artisans. The Campaign for Wool began in October 2010 in the United Kingdom, with the launch of "Wool Week".

Over 70 fashion brands, half a dozen national department stores and almost 1,000 carpet independents participated in the week long promotion of wool. 2011 saw the Campaign for Wool take on a global appeal and continue to build more momentum and support.

These badges are 2cm in diameter with a broach fitting.
You might also want to consider...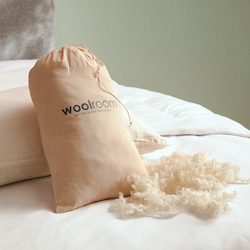 Make your Deluxe pillows firmer with extra filling - 250g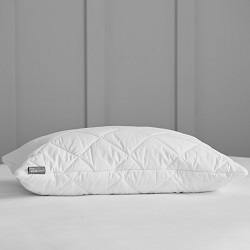 British wool, adjustable tention, washable pillow
Other Wool Accessories...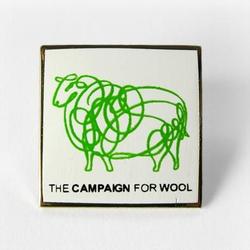 We had a low cost hollow fibre duvet, & due to my age, I was feeling boiling hot & then cold at night. I researched thoroughly what might be able to help, and wool duvets came up. I purchased one from the Wool Room, which had fantastic reviews, and am absolutely amazed at the difference it has made. My husband thought that I was going to force him to sleep under a duvet that was going to make him feel cold. Anyway, we are both toasty warm with our different temperature requirements!
Sarah Wilkins