Cushion-Rainbow Spot Beige Cushion
product code: 0402CUSHBEIGERSPOT
Our Rainbow Spot Beige Cushion is made with a Shetland wool cover and contains a feather filled inner pillow. Warm, comfortable and beautifully made.

Available for Home Delivery or Click & Collect

Available for Home Delivery
Description
Somewhere over the Shetland Rainbow...

100% Merino lambswool+in+multi+coloured+spots+-+a+real+Yorkshire+mixture.+A contemporary pattern of yum+yum+coloured spots on+a neutral background. Mix+or+match+to+Rainbow+Spot/Check+throw.

This cover is a front fringed envelope closing with two buttons. Wool is a natural choice of fabric for stylish interiors and soft furnishings.

All+wool+products will stand the test of time. Eco-friendly and beautiful, it is made from a natural, renewable resource.

Size

40x40cm approx (16x16" approx)

Construction

100% Shetland wool cover

Washing

Dry Clean Only

Colour

Beige and grey background with brightly coloured spots.
Care Instructions
Dry clean only.DO NOT MACHINE WASH OR TUMBLE DRY.
You might also want to consider...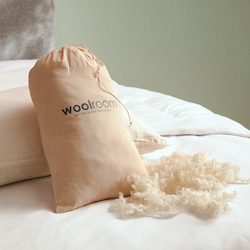 Make your Deluxe pillows firmer with extra filling - 250g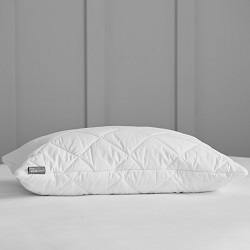 British wool, adjustable tention, washable pillow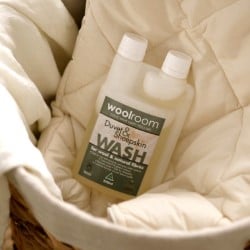 Buying a wool filled quilt was the best thing I've ever done. No more getting hot one minute and cold the next. As a chronic insomniac, I am pleased to report an improvement in my sleep also. I also completed my bed with a wool under blanket and pillow. All products are of a very high standard of manufacture and arrived promptly by courier. Highly recommend the Wool Room and it's first rate products.
Theresa Coates