Wool Blanket - Grey Horse Blanket
product code: 0401WBLANKETGRYHORSE
Snuggly, lofty and very cosy, this wool blanket is perfect for the sofa or as extra warmth at night on your bed

Available for Home Delivery or Click & Collect

Available for Home Delivery
Description
This blanket is perfect for snuggling into...

Snuggly, loft and very cosy, this wool blanket is perfect for the sofa or as extra warmth on your bed. Either for jazzing up your home or as the perfect gift, this blanket is certain to satisfy. Grey on one side with creamy+white detailing and creamy+white with grey detailing on the other, this reversible horse patterned wool blanket is perfect for young and old alike.

This blanket also has all the benefits of wool - soft and cuddly, it keeps you warm in winter so you can keep the thermostat down. It is also safe - wool is naturally flame retardant unlike synthetics which melt on the skin. Plus, wool is naturally hypo-allergenic - is perfect for people with asthma, breathing problems or allergies.

Dimensions: 170cm x 130cm (plus fringe)
Care Instructions
Dry clean only.DO NOT MACHINE WASH OR TUMBLE DRY.
You might also want to consider...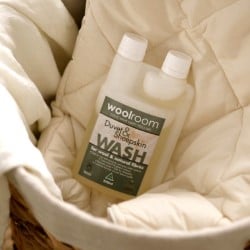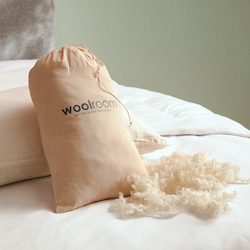 Make your Deluxe pillows firmer with extra filling - 250g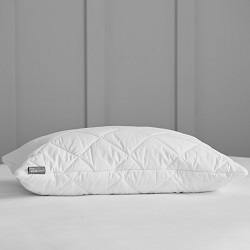 British wool, adjustable tention, washable pillow
Other Wool Blankets & Throws...
Excellent customer service. Wonderful British products which work. I would thoroughly recommend The Wool Room to all.
Elizabeth Deans