The Great Woolly Bake Off - No Bake Choc Crunchies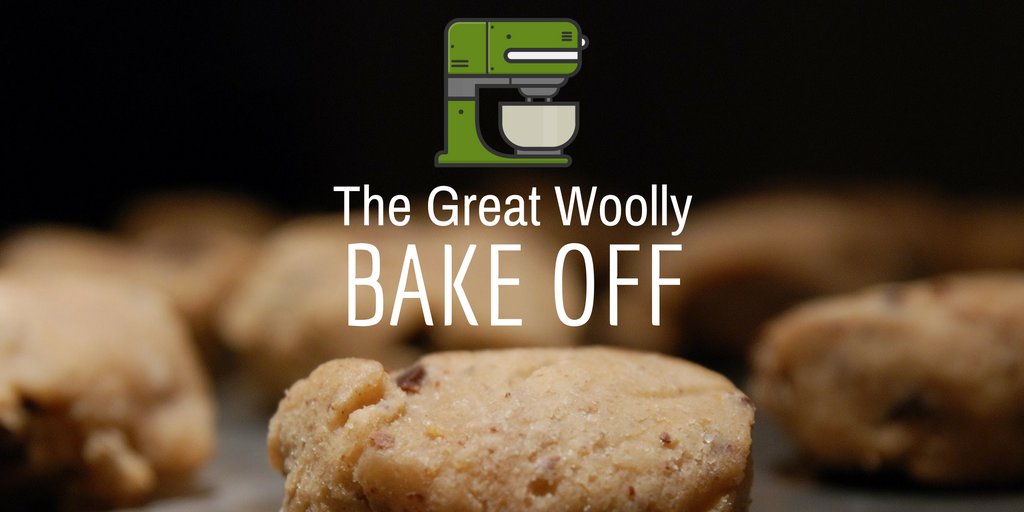 Continuing our
Great Woolly Bake Off
here in The Wool Room office is our Kate ("hiya!") with her take on a BBC recipe for a Choc Crunch tray bake. Kate confesses that she's no baker, but she "rose" to the challenge and delivered admirably! They looked great and tasted fantastic, perfect with a nice cup of tea.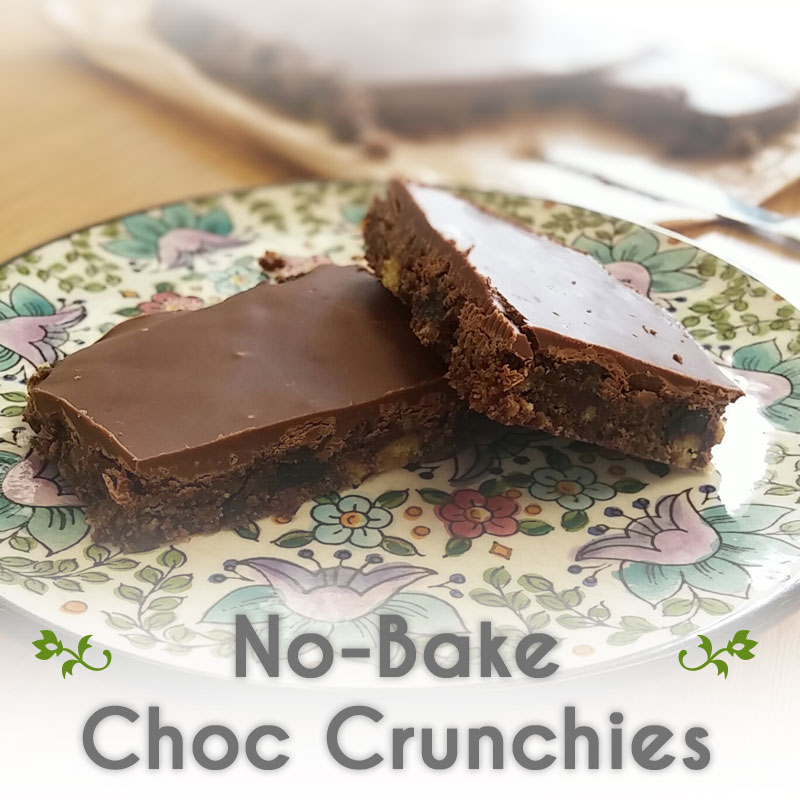 Ingredients:
200g/8oz digestive biscuits
100g/4oz butter (plus a little extra for greasing)
3 tbsp golden syrup
2 tbsp cocoa powder
50g/2oz raisins
100g/4oz dark or milk chocolate
Method:
Kate started by greasing a sandwich tin with butter, the ideal size would be around 18cm/7inch. The Digestive biscuits were then placed into a bag ready for Kate to smash them to bits with her (brand new!) rolling pin.
She melted the remaining butter and syrup in a pan (you could also microwave on High for about 1½ minutes), stirred in the cocoa and raisins, then stirred in the biscuit crumbs. This mixture was then spooned into the greased tin and pressed down firmly.
To finish the treat off chocolate was then melted in a heatproof bowl over a pan of simmering water (this could also be done in a microwave on Medium for 2-3 minutes.) Finally, the still warm melted chocolate was spread over the biscuit base and chilled for about half an hour. One chilled you can cut into 8-10 pieces and will keep for up to 1 week wrapped in foil.
The Result:
Kates simple no-bake slice was executed brilliantly! The texture was great, the taste was rich and sweet and I think this has given our Kate the confidence to go ahead and bake up a storm!
Leave your comment
Your email address will not be published. Required fields are marked*