Winners at the 2016 Rural Business Awards!
The Wool Room has been named Best Rural Clothing or Accessory Business at the Rural Business Awards – the UK's most prestigious and respected Awards for rural businesses!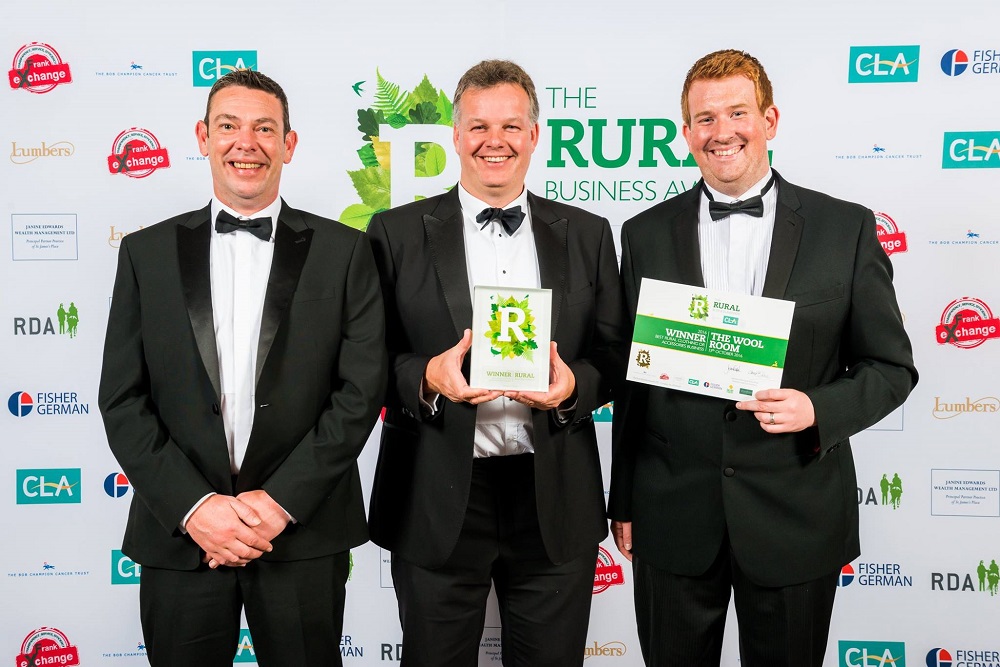 The award capped what was a fantastic evening at the The Belfry Hotel & Resort – one of the most well-known, and prestigious venues in the UK.
The Wool Room Managing Director, Chris Tattersall said
"We're absolutely thrilled to have been recognised as Best Rural Clothing or Accessory Business. It's testament to the hard work and dedication from all of The Wool Room family – and is even more special as it came right in the middle of UK Wool Week – an annual event that celebrates all that is wool!".
Comments

by

Barbie ThompsonC


18 Feb 2018
Congratulations. Award well deserved. A satisfied customer. I will be ordering more A good night's sleep is worth it.
Woolroom's Customer Care Team
Thank you for your kind message, Barbie. We're so glad that you're a satisfied customer :)

Kind regards,
Adam

by

Roma Avrili


23 Dec 2016
"
Great Product Brilliant Customer Service
"
I ordered a matrass protector from an on line outlet and in error placed the incorrect address for delivery.
after several e-mails I had no joy in changing the address, when I noticed the item was being delivered direct from the Wool Room.
I contacted the WOOL ROOM as a last resort and spoke to Mario who was fantastic he was polite and helped in changing the delivery to my home address.
As for the mattress cover, it is the best I have ever purchased and will be ordering other Items from this genuine company.

Thank you once more for such Brilliant customer service.
Woolroom's Customer Care Team
Thank you for the lovely feedback we are pleased to hear the item was received and you are sleeping better with the protector.

Best wishes,
The Wool Room
Leave your comment
Your email address will not be published. Required fields are marked*