Baby Sheepskins
Sheepskins have been used for centuries because of their superb temperature and moisture control properties, as well as being supremely soft and comfortable. Shop our range of sheepskins for babies – ideal for keeping your little one content.
Sort by:
Woolroom's Choice
Sort by:
Woolroom's Choice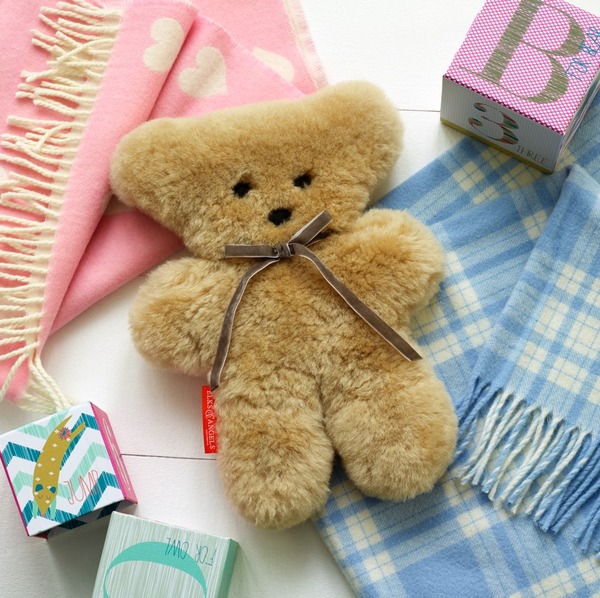 Baby sheepskins – small on size, big on comfort
A baby sheepskin provides an extra level of comfort to your little one's life, helping to keep them relaxed whether on the go or settling down for sleep. Choose from cot-ready sheepskins for night-time and sheepskin buggy liners and footmuffs for staying cosy outdoors too.
Why choose a baby sheepskin?
When you buy a baby sheepskin, it offers all the benefits of wool – nature's "miracle fibre". That means supreme comfort, combined with temperature-regulating abilities that help your little one stay at a comfortable temperature for sleep. What's more, this natural material means you can soothe your baby to sleep in a calming and chemical-free environment.
Combine with one of our
natural cot mattresses
for an extra layer of snooze-enhancing wool.
Baby sheepskins – gentle on sensitive skin
All our baby sheepskins are hypoallergenic so you have the peace of mind that baby will feel comfortable sitting or lying down on them, day or night. In fact, our baby sheepskins are so cosy, you'll be tempted to buy one for yourself too.
Why choose sheepskin for your baby's sensitive skin? Our British baby sheepskins are dust mite resistant and can even be machine washed, helping to keep baby's sleeping environment fresh, clean and allergen free. A great choice for babies who struggle with asthma or eczema at night.
Sheepskin buggy liners – for soothing sleep on the go
Our range of British baby sheepskins includes buggy liners and footmuffs, perfect for keeping baby comfortable while you're out and about. In fact, our cosy baby lambskin buggy liner is designed to fit in everything from car seats to strollers, so you can take the sleep-enhancing benefits of wool with you, wherever you go.
What's more, you can enhance your baby's comfort even further with a soft sheepskin pram footmuff. This sheepskin cocoon comes in several colours and provides a soft, soothing shield from the elements while you're on the go.
Create a comfy sleep zone for your little one. Shop our full range of baby sheepskins today.