HUGE VALUE: 30% off Complete Woolroom Bedding Sets PLUS 30 Night Sleep Guarantee*
*30 night sleep guarantee only available when buying a Complete Woolroom Bedding Set, not available on individual bedding items.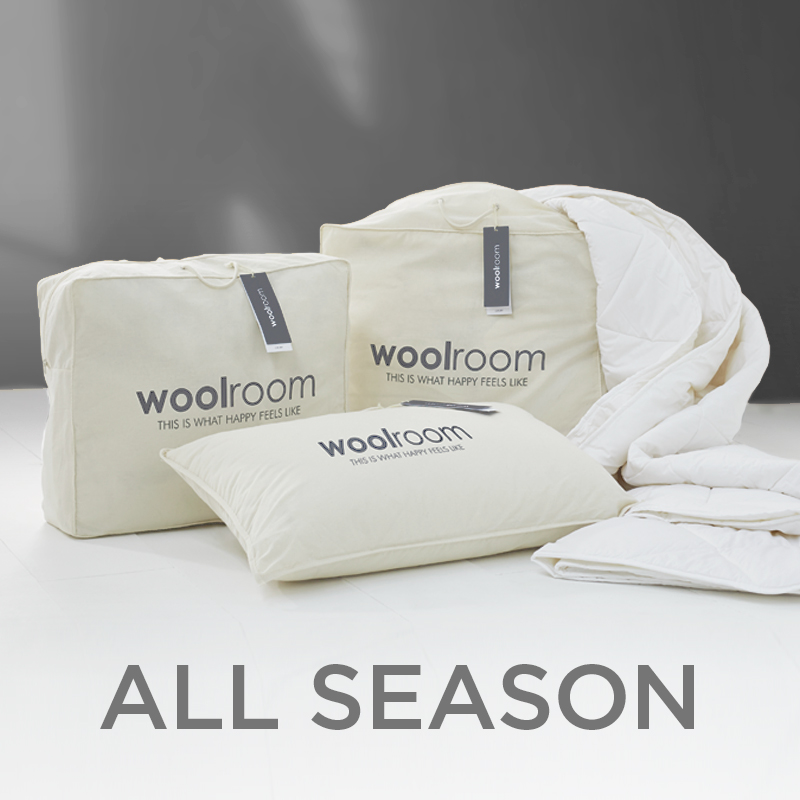 Get the best Woolroom has to offer and build your sanctuary to sleep with a Complete Woolroom Bedding Set. All sets include your chosen weight of Woolroom Duvet, a Woolroom Mattress Protector, and Woolroom Quilted Pillows.
By cocooning yourself in British wool with a Woolroom Bedding Set we can guarantee improved comfort and increased healthy regenerative sleep.
If you're not completely convinced after 30 nights you can return your purchase for free and receive a full refund, so you've got nothing to lose.
Join the flock of Woolroom customers who are enjoying natural, healthier sleep today!

I love this bedding set! You can really feel the quality when you're changing the sheets or getting into bed at night. I've found that I've kept warm on the cooler nights and cool on the warmer nights (so the duvet definitely lives up to its promise!).

Esmé
Natural Beds & Mattresses