MummyVetra tells us why she chooses wool for her family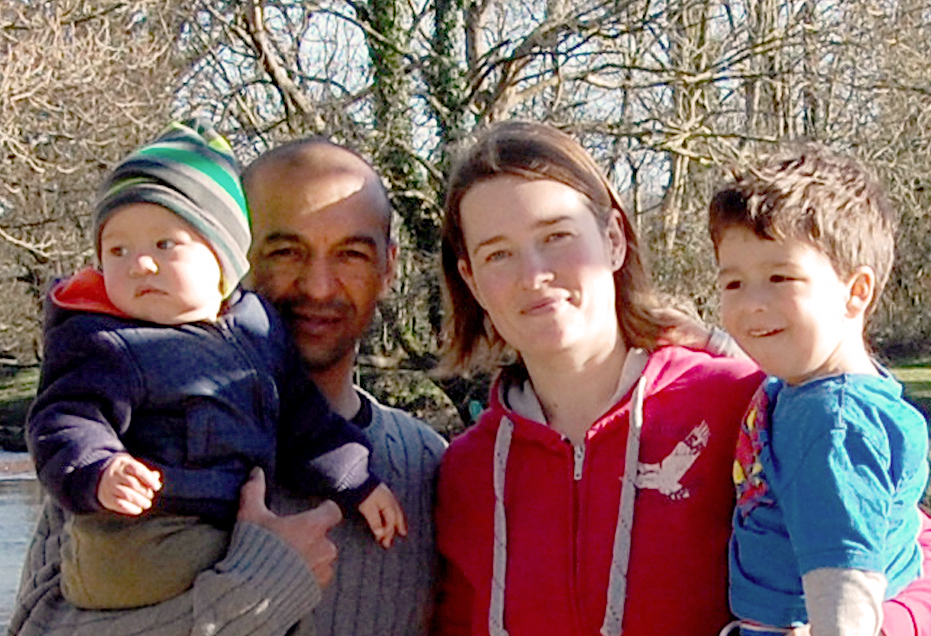 I have grown up with wool. Starting from woollen socks and working my way up through mittens and jumpers to duvets! Most of my woollies were home-made, hand-made and by the age of 8 I was a keen knitter making socks for my brother and I.
When I was 20 I moved to the UK from Latvia, while winters here are milder, they are also damper making woollen socks and blankets even more important than back home where temperatures could drop to -20°C. I was very happy to find that wool in the UK is so highly regarded and most importantly, locally produced.
Now in my early 30s, my husband and I have two lovely boys aged 3 1/2 and 10 months old. Since our boys came along my interest in wool has become renewed; I have knitted tiny woollen socks for them which keep their feet both warm and dry as well as baby nappies and a few baby blankets – which have also made fantastic gifts for other friends who were expecting. The amazing thing about wool is that it naturally regulates heat, ventilates and repels moisture. This is so important to the health of your children, they are kept at a good temperature, dry and wrapped in natural fibres.
With this in mind, when I was preparing for the arrival of my boys I knew I wanted all natural bedding, including a mattress – babies spend so long in their cots asleep that it becomes so important that they are sleeping with natural products and not inhaling anything toxic. For me, wool was the obvious choice. We even invested in a woollen baby pillow and duvet from The Wool Room when our eldest son was ready for big-boy bedding.

The woollen bedding has made a great difference to my son's sleep, he used to get very warm and sweaty when falling asleep, but the woollen pillow has helped a great deal allowing his head to stay cool and dry. What's even better is that The Wool Room's baby bedding is all machine washable, making it just as easy to care for as any other pillow and duvet.
Wool has been part of my life since I can remember and it has never let me down.
Blog post by Sanita aka: MummyVetra.
Leave your comment
Your email address will not be published. Required fields are marked*