Baby Bedding Sets
Let your little prince or princess snooze in comfort, with the sleep-enhancing benefits of wool. Our complete natural baby bedding sets are designed to fit their nursery or travel crib. Each set includes a pillow, comforter and a base layer. Our standard natural crib bedding sets include a mattress protector, while our luxury crib bedding sets include a fleece mattress enhancer. Suitable from 12 months up.
Sort by:
Woolroom's Choice
Sort by:
Woolroom's Choice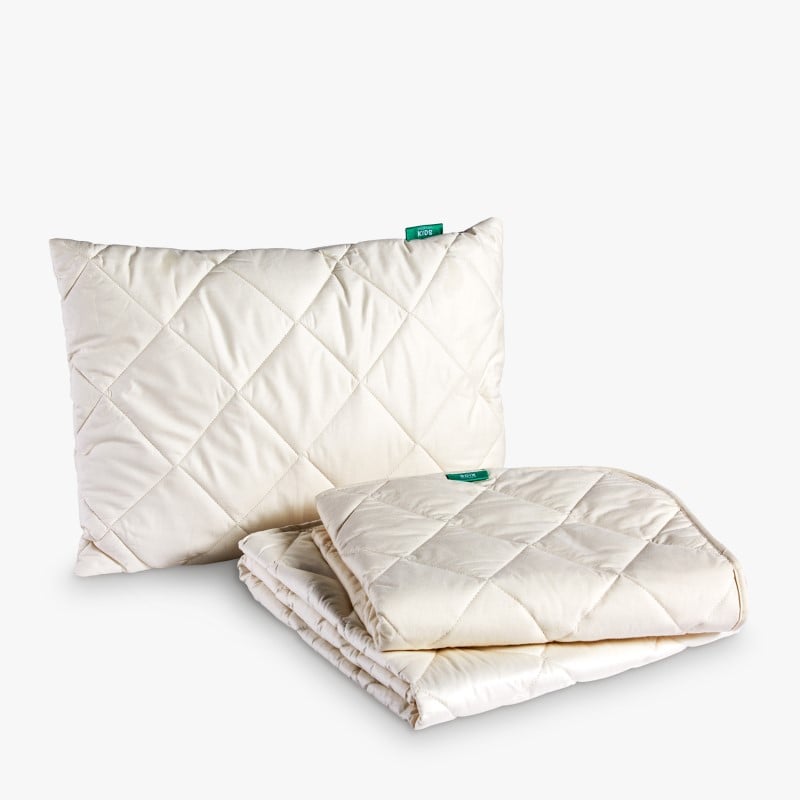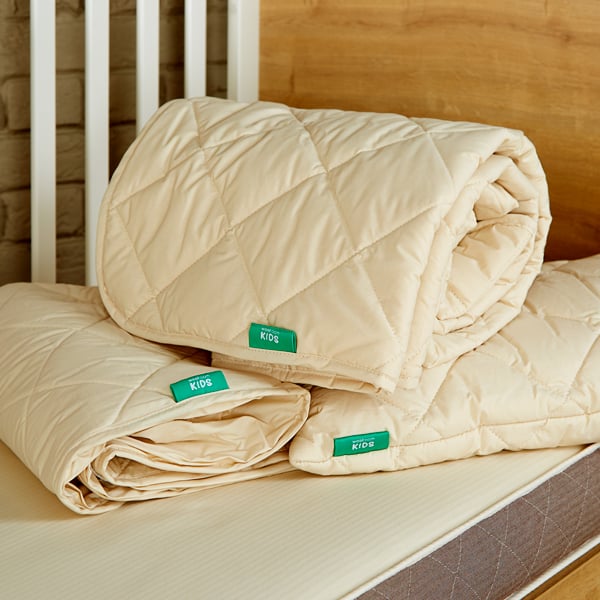 Organic Baby Bedding Sets - Scientifically Proven to Help Baby Sleep
Our baby crib bedding sets are ideal for little ones as they regulate temperature, helping baby to sleep more comfortably. We have a range of organic baby bedding sets for sale, with 100% natural British wool inside and pure cotton on the outside. With our selection of baby bedding sets, find the perfect natural sleeping environment for your baby.
Scientific studies have shown that babies sleeping on or in wool wake fewer times throughout the night, cry less and appear happier during the day thanks to a good night's sleep. In addition, underweight babies have even been shown to feed better and gain weight faster thanks to the peaceful sleep provided by wool. What's more, wool baby bedding sets from Woolroom are hypoallergenic – making them ideal for babies and toddlers who suffer with allergies or asthma.
Wool Crib Comforter and Pillow Sets
For babies over 12 months, our wool crib comforter and pillow sets are ideal, helping them to harness the natural, sleep-enhancing benefits of wool as they grow. Each of our crib bedding sets include a high-quality wool crib comforter, plus a wool-filled pillow for a comfy, natural night's sleep.
Baby Crib Bedding Sets For Travel
Help your baby sleep better wherever they are. Our baby travel bedding sets are suitable for use wherever you're travelling to. Whether you're staying with family or taking a well-deserved holiday, you can snuggle your baby down in a natural baby bedding set complete with a travel wool crib comforter, knowing that it means a better night's sleep for them, and for you.
Our organic baby bedding sets are part of our wider
Wool Baby Bedding
selection. Explore our range of natural baby bedding sets and order yours today.