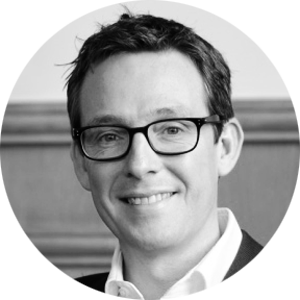 Jo Dawson
Owner & CEO
"I set out to challenge the outdated way that the world saw wool. I wanted woolroom to become the leading destination for high quality wool products for the home by using generations of wool experience to select just the right wool for the right end-use. It was really important to find ways to deliver to the modern consumer fabulous wool products that enhanced and embodied the natural, sustainable and health-giving qualities of hand-picked wool. This drive to deliver the best product possible allowed us to improve the price the farmer is paid for that wool."
Jo Dawson


This was the vision of our CEO, Jo Dawson when he founded woolroom in 2008 and it still permeates every facet of our business today. From 2008 until 2012 we continued to develop our product range scouring the UK and beyond for the finest wool products and we continued to show these product ranges and refine our identity through an online presence and consumer shows.
In 2012, after an impromptu crossing, Chris Tattersall joined Jo as co-owner of the business, bringing 16 years of experience working in the textile and homewares business. The business at that point moved to a more central location in Rutland and embarked on a multi-channel strategy, opening our first retail store in our home town of Stamford and investing in a more sophisticated digital infrastructure.
This retail presence supports our aim for wool to be presented in a more contemporary environment and provides the customer the unique opportunity to try all of our sleep products before they buy.
Over the course of the last two years we have expanded our bricks and mortar presence and now have four locations in Stamford, Derbyshire, East Anglia and Edinburgh.
Following the recent success in setting up our first sleep studio with one of our very own sheep farmers in Ipswich, we continue to look for new locations and partners to share our vision and success across the UK.
We continue to listen to our customers and their extensive feedback and have discovered that health and wellbeing is something that they seek out. As such our focus in the last 18 months has been to provide the solution to delivering the very best natural, healthy sleep. As part of this focus we want our customers to be the best that they can and to live healthier lives.
In 2014, in our drive to achieve the healthiest night's sleep, we achieved the Allergy UK Seal of Approval across all of our adult and kids bedding ranges. This feat means that we are the only company with a complete natural bedding solution that can boast this recognition.
In 2015 we launched the first complete range of chemical free pocket sprung mattresses. We achieved this by harnessing the natural flame retardant properties of wool, providing the most natural and, equally as important, safe sleeping environments.
We will continue to push forward and build on these new technologies and we will continue to use our knowledge and experience to ensure that the right wool is used for the right end use, and that wool's amazing properties continue to deliver real, life-changing benefits to you.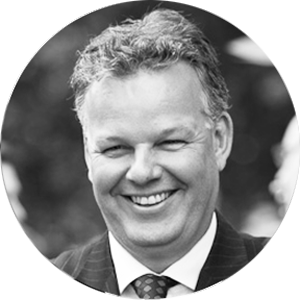 Chris Tattersall
Managing Director