The best in wool bedding meets the finest quality wool sourced right from the Chatsworth Estate, one of the UK's finest stately homes and home to the Devonshire family since the 16th Century.

This beautiful landmark in the English countryside with its open parkland is home to flocks of downs type sheep, whose fleece is perfect for producing the finest wool bedding.

Chatsworth wool forms part of our Wool ID® traceable wool programme, and supports our aim to obtain the very best wool from the very best farms across the UK and provide full transparency on those sources.

Discover the journey from Sheep to Sleep
This exciting new Chatsworth Collection features all the very best benefits of Woolroom bedding: temperature regulating, naturally hypoallergenic, machine washable, traceable British Wool and is proven to deliver the very best, natural night's sleep.
This beautiful, high-performance collection consists of...
Bedding Sets
Containing Chatsworth traceable British wool, these bundles are naturally hypoallergenic, machine washable and will work in perfect harmony with your unique body temperature.
It has been proven that Woolroom bedding will deliver 25% deeper, more regenerative sleep and we are so confident that you will sleep better that every bedding set comes with a 60 Night Sleep Trial as standard.
Sets include; pillow(s), topper or protector and your choice of duvet.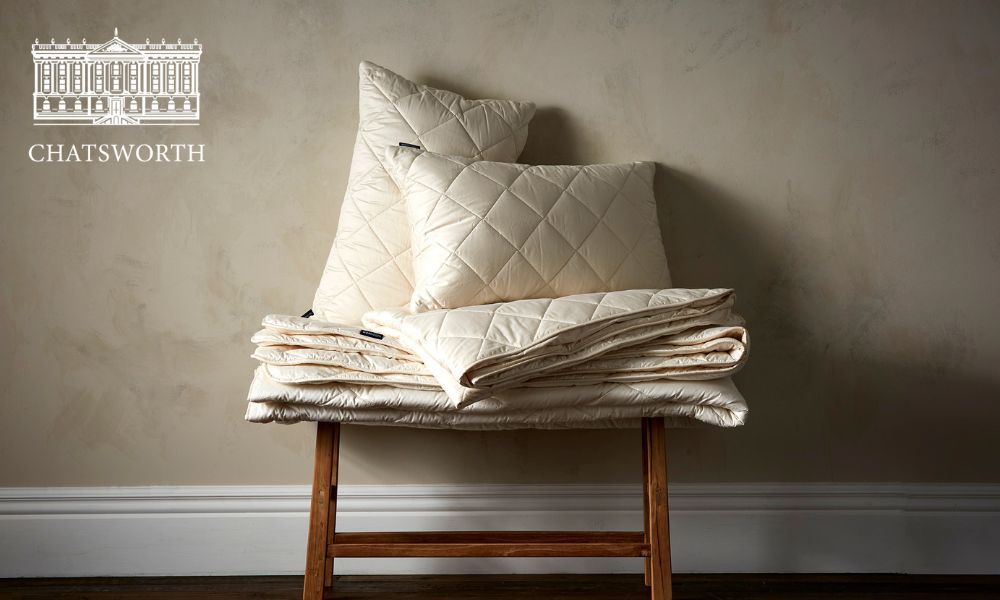 Natural Duvets
Naturally breathable, hypoallergenic and machine washable our duvets contain the finest wools that can be traced right back to the Chatsworth Estate.
Proven to keep you cool when it's hot and warm when it's not, so you can wake feeling rested and rejuvenated, night after night.
Available in different weights to match your sleeping and room temperature.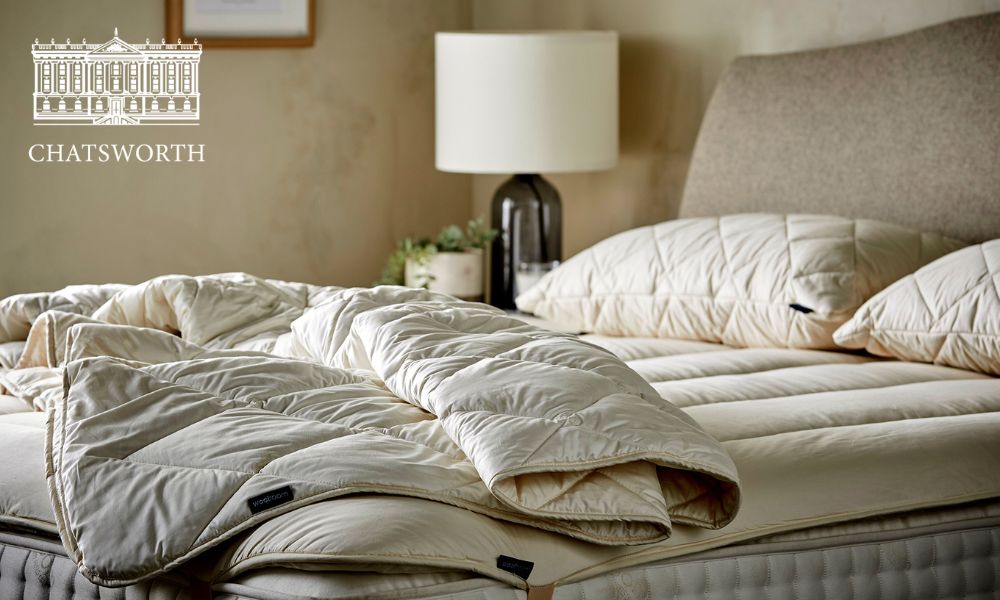 Wool Pillows
Fall asleep in unparalleled bliss with our perfectly plump and beautifully comfortable pillows.
Our Chatsworth Pillows are fully adjustable, machine washable and come with a quilted outer cover that is also expertly quilted with added wool for enhanced comfort and heat regulation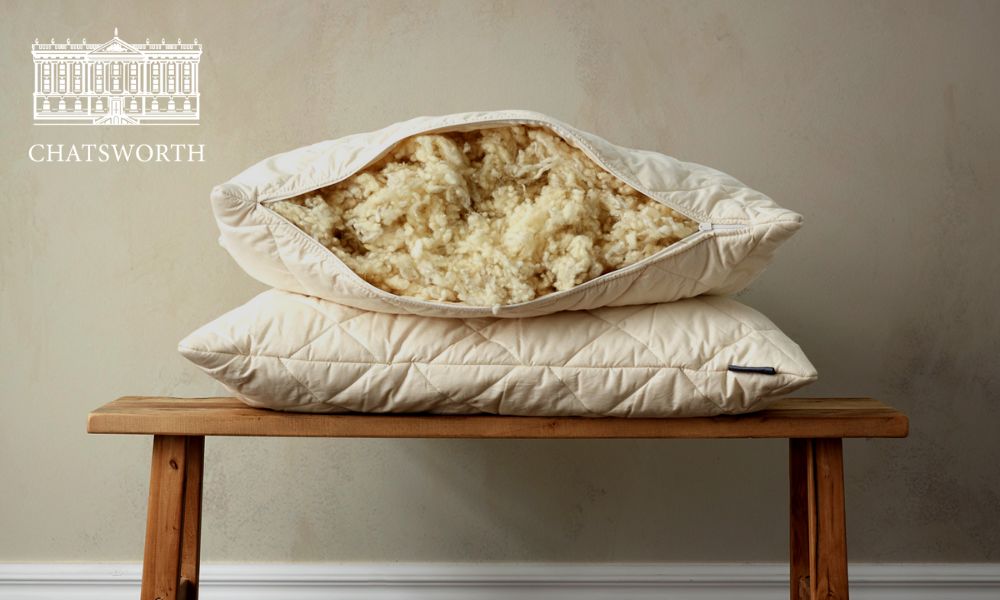 Mattress Layers
Looking for a cooler, more regulated night's sleep? Opt for an all-natural, expertly hand-crafted machine washable mattress protector.
Looking for enhanced comfort for your mattress? Consider a beautifully deep all-natural, traceable wool mattress topper.