Having trouble sleeping after exercise? Find yourself tossing and turning, despite feeling exhausted? Whether you're exercising to relieve stress, stay fit and healthy, or enjoy it as a hobby, you may find that the endorphins are ruining your sleep pattern. Especially if you're picking up activity after a long break off, as it can be hard to get back into a proper routine. If you can't sleep after exercise, we've got some reasons and remedies that might help you solve your problem.
Trouble sleeping after exercise? Here's why
While exercise is often a great way to help improve the quality of your sleep, in some cases it can make it harder to doze off at night. Trying to sleep too soon after exercise can mean you spend the night tossing and turning and hoping to drift off. But getting a good night's sleep after exercise is important to help your body repair. So if you're having trouble sleeping after exercise, here are a few reasons why that might be:
Hormones.
When exercising, hormones are released that increase your heart rate, blood flow, muscle strength and alertness – which all make it harder to chill out and nod off. Whether you're at the gym, out for a run or doing some at-home ab circuits, exercise produces more of the stress hormones that work to keep your body feeling alert.
Stress.
If you're working out to relieve a little added pressure after a hard day, you might find that the extra stress is having a detrimental effect on your sleep pattern. Both stress and exercise can cause nocturnal hypoglycaemia (alongside insulin use and alcohol consumption). When your blood sugar levels decline, your perspiration levels increase – causing night sweats and headaches that can cause you to wake in the night. Find out more about the issues related to
stress and sleep.
Dehydration and body temperature.
If you can't sleep after exercise, the most common cause is likely to be dehydration, which makes it difficult to lower your body temperature and also raises your heart rate – ultimately resulting in less sleep. So while there's not a huge amount you can do to change the way your hormones react to exercise, there are a whole host of ways you can improve your hydration and the way it affects your core temperature. And by doing so, you'll make it much easier for yourself when it comes to sleeping after exercise:
Drink lots of water before, during and after exercising to stay hydrated
Don't drink caffeine after exercise, only before
After getting all hot and bothered, take a hot shower before bed to prepare your body for sleep
If you continue to experience difficulty sleeping after exercise, speak to your doctor for advice.
Can I sleep after morning exercise?
Typically, it's recommended to avoid working out 2-3 hours before you go to bed, to give your body the chance to calm down and cool down. If you're working out in the morning, you may be tempted to take a nap before you start your day… But there are pros and cons to sleeping after exercise in the morning. For example, napping after exercise can improve muscle recovery, but it can also disrupt your regular sleep routine. So always do your research and weigh up the benefits and disadvantages before sleeping after exercise to make sure you're doing the best for you and your body.
The all-natural solution to restless sleep after exercise
So to sum up, after a workout you probably feel a bit dehydrated, which leads to an increased heart rate. This can then make it difficult to bring your core body temperature down, which is very important when trying to get a good night's sleep...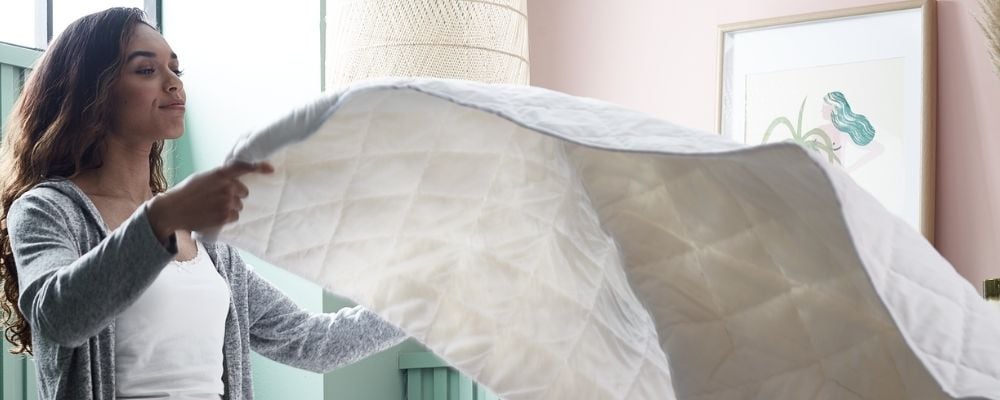 The solution?
Wool bedding
. Designed to help control your body temperature and manage moisture effectively, wool is naturally temperature-regulating and the ultimate secret to better sleep. Keeping you cool when you're hot and warm when you're not, this natural miracle fibre is a healthy solution to trouble sleeping after exercise.
If you can't sleep after exercise, a
wool bedding set
from Woolroom is a great way to cool you down and prep you for a sound night's sleep. Not convinced? When you purchase one of our bedding sets you receive our 30-Day Sleep Trial – meaning if you're not 100% convinced that our bedding is helping your trouble sleeping after exercise, we'll give you your money back. Order your wool bedding set online today and experience the Woolroom difference.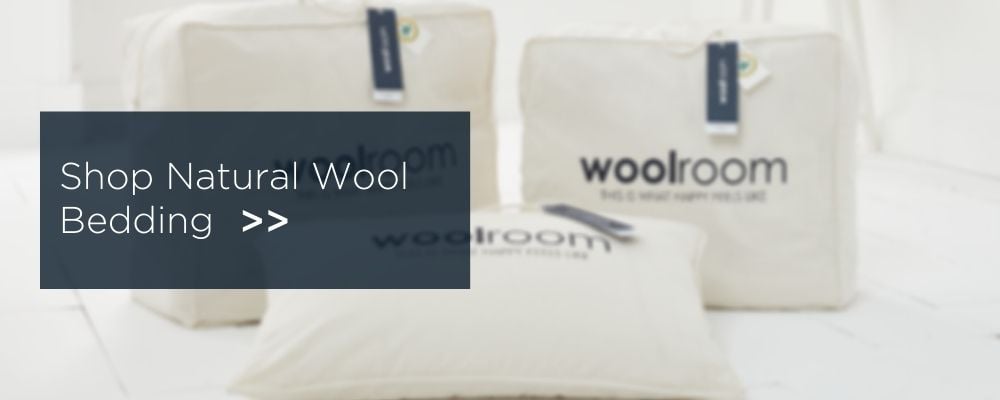 Comments
After the exercises I trouble to sleep whole night my eyes are open i try to sleep but I can't
Woolroom's Customer Care Team
Hi, are you just not able to sleep or are you struggling with anything that is preventing you from sleeping? are you too hot or anything like that?

Kind regards,

Woolroom

by

Raveendran


05 Sep 2021
I started exercises last few days, but I am not getting tired or not getting sleep well, very poor sleep now a days. My age is 51,
What i have to do for a better sleep.
Waiting for your valuable reply.

Thank you
Woolroom's Customer Care Team
Hello, thank you for contacting us, we are sorry to hear you are having troubles getting to sleep! Our wool products help you remain asleep my regulating your temperature and keeping you comfortable when asleep, with regard to helping you get to sleep, this is something i would consult with your doctor as there could be many different reasons why you are struggling to fall asleep

Kind regard
Woolroom
Leave your comment
Your email address will not be published. Required fields are marked*