Test Wool Bedding at Nibthwaite Grange Farm
Do you ever have the desire to just unplug yourself from today's modern world, and go back to living life as nature intended?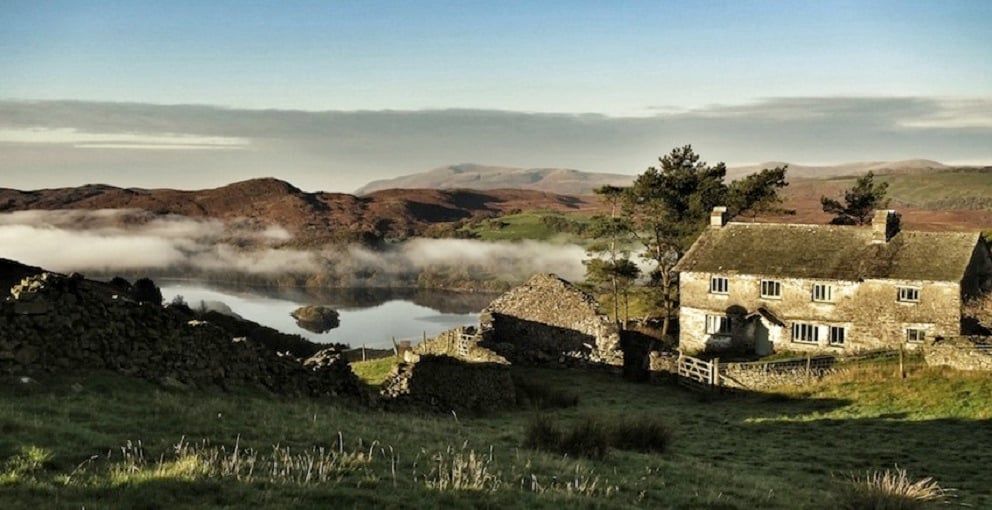 Live life the way nature intended
Our friends at Nibthwaite Grange Farm, near Ulverston, have recently invested in British wool bedding for their 16th century, grade II listed farmhouse, Low Parkamoor.
This idyllic farmhouse can be found nestled in the hills, some 200 metres above the east shore of Lake Coniston, and offers the perfect retreat from the hectic stresses of modern living.
Simplistic Living
Low Parkamoor Cottage offers guests the chance to detox, with minimal technology available on-site. The cottage sleeps up to 7 people and has a wood burning stove, living area, Library/Parlour with wood burning range and a scullery.
Low Parkamoor has a small solar panel that feeds LED lights downstairs, but has no electricity or lighting upstairs meaning you'll need the comfort of candles to provide light to the upstairs of the cottage.
The beautiful simplicity doesn't end there. The cottage does not have running water, meaning you'll need to use an indoor hand pump to supply fresh water and mobile phone signal is non-existent meaning you really can take yourself away from the hustle and bustle of city life.
Stay at Low Parkamoor Cottage and experience the benefits of Wool bedding
You can stop at the cottage for 3, 4 or 7 nights and prices start from £350.
Book your stay here
Comments
Leave your comment
Your email address will not be published. Required fields are marked*