Our Classic Collection bedding is full of 100% British wool, free from any chemicals or nasties. Providing all the essential benefits of wool for everyday comfort as well as healthy and clean sleep.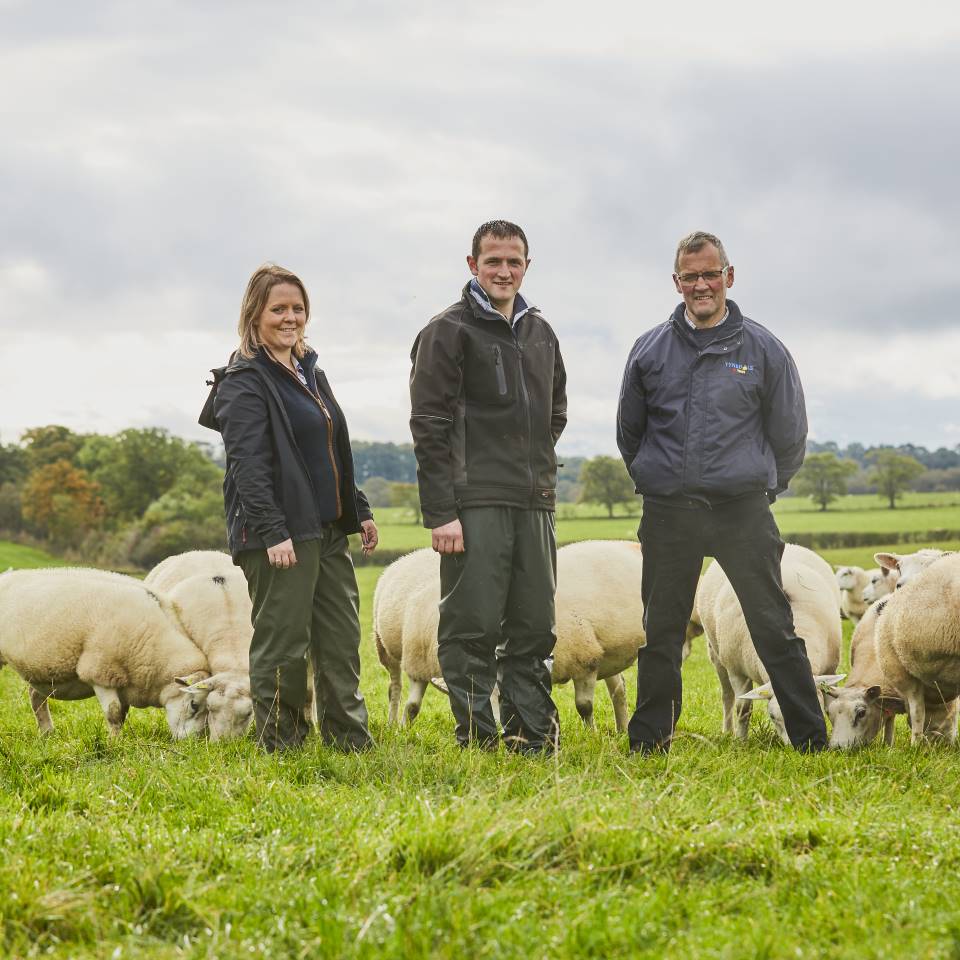 "We have about 1200 sheep in total, they are a mix of Texel and Texel cross. They all have personalities, some are inquisitive and others are more shy. Working with them from the moment they are born means you really get to know the sheep and all their quirks"
Our Classic Collection Farmers
We work with the very best farms in the UK, who are independently audited to ensure they achieve the the highest levels of animal husbandry in the world. Why? Simply put, happier sheep are healthier sheep and they produce a better fleece year after year.
| Farmer Number | Farmer Name | Wool Type | Flock Size (KG) | Location |
| --- | --- | --- | --- | --- |
| 5501359 | Martin Ainscough Farms Ltd | Hill | 2431 | Lancashire |
| 5492025 | Mr T R Lawn | Hill | 579 | North Yorkshire |
| 5229278 | P & M R Carruthers | Hill | 1411 | Westmorland |
| 5164534 | D M Elliott & Son | Hill | 595 | Derbyshire |
| 5098822 | Messrs R & B Pickles | Hill | 560 | West Yorkshire |
| 5243825 | Mr D J Halliday | Hill | 422 | West Yorkshire |
| 5190006 | Muncaster Home Farm | Hill | 1761 | Cumberland |
| 5502334 | Murray Cartington | Hill | 539 | Northumberland |
| 5157754 | J & A Moralee | Hill | 835 | Northumberland |
| 5251362 | S J Pace & Co | Hill | 669 | Cheshire |
| 5500966 | J M & S M Priestley | Hill | 812 | Cumberland |
| 3359385 | Lewis Harding | Hill | 306 | Staffordshire |
| 5501359 | David Allen Farming | Hill | 1404 | Cumberland |
| 5219015 | Messrs A & D Bell | Hill | 262 | Cumberland |
| 5017898 | Messrs Cape | Hill | 295 | Cumberland |
| 5326759 | D C & H N Brown | Hill | 970 | Northumberland |
| 5173462 | E R & G I Younger | Hill | 1391 | Northumberland |
| 5103922 | G M Strong | Hill | 474 | Westmorland |
| 5106316 | Procters Farm Ltd | Hill | 1152 | West Yorkshire |
| 5498172 | P A & S J Teasdale | Hill | 944 | East Yorkshire |
| 3065439 | Greenfield | Hill | 1756 | Leicestershire |
| 5300028 | J M & M H France & Son | Hill | 315 | Lancashire |
| 5056368 | K Story & Son | Hill | 319 | North Yorkshire |
| 3235388 | R J Lowe & Partners | Hill | 446 | Staffordshire |
| 5424473 | W J & V J Case | Hill | 1096 | Lancashire |
| 5277995 | J C Cuthbert | Hill | 542 | Northumberland |
| 5481095 | Messrs G N & D M Bowe | Hill | 458 | Cumberland |
| 5099991 | R B Irving & R A G Irving | Hill | 862 | Cumberland |
| 3188878 | R W & Mrs J E James | Hill | 480 | Staffordshire |
| 5212293 | Messrs C Harle & Son | Hill | 2767 | County Durham |
| 5163018 | Mr R E Miller | Hill | 437 | Cumberland |
| 5087669 | Messrs Miller | Hill | 681 | Cumberland |
| 5163279 | W, J & I Dinsdale | Hill | 616 | Westmorland |
| 5499970 | Messrs Robinson | Hill | 489 | Cumberland |