The Woolroom Difference: Always strive to do right…
At Woolroom we believe it's important to do right by our farmers, the environment, the future and you.
That's why we've created The Woolroom Difference. It's our promise to you. If you feel as though we're not fulfilling our promise, get in touch, we'll listen. It's one of the benefits of being a family company.
Always strive to do right by our farmers and their sheep.
We support hardworking British farmers by sourcing our wool from British farms. We have some of the finest in the world, and we're proud of the high standards of animal welfare they follow to make wool as kind as it is comfortable.
All our wool comes from farms that adhere to the Five Freedoms, enshrined in the Animal Welfare Act, 2007. For your peace of mind, we don't source wool from anywhere that doesn't guarantee healthy, happy animals.
Our traceability program, Wool ID, assures that every part of our supply chain from the farm onwards is robustly audited, from the collection, washing and combing of the wool, to going into a carefully hand-crafted Woolroom Traceable product that is identifiable by a high fiber quality, strong animal welfare policies and full farm provenance.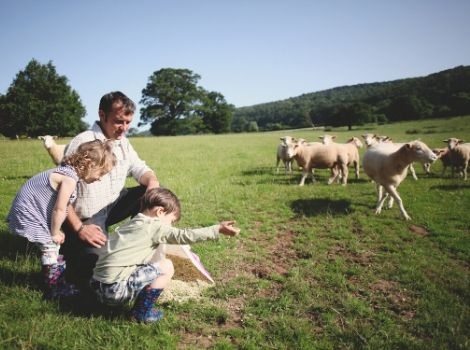 Always strive to do right by the future.
Wool is a natural fibre, and as such, is biodegradable in nitrogen rich soils and compost. So, when your Woolroom mattress or bedding comes to the end of its natural life (after many, many happy sleeps), you know that it's not going to hang around polluting the environment for years to come.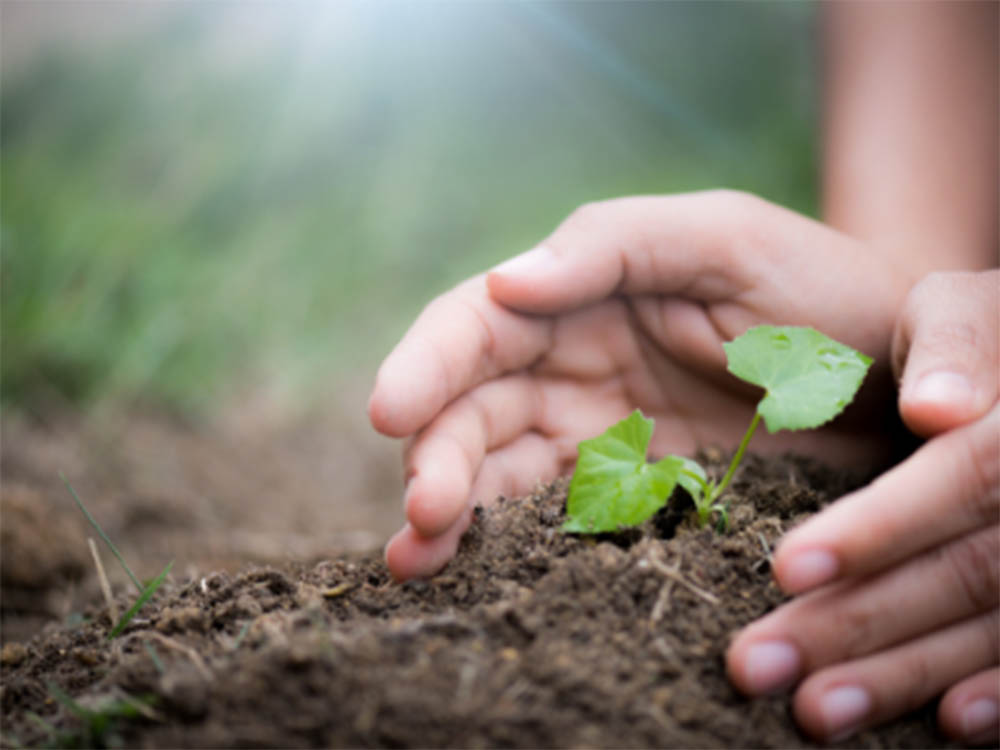 Always strive to do right by the environment.
At every step, we look for eco-friendly materials to use in our products and packaging. Our Chatsworth and Organic Washable bedding ranges use high quality unbleached, organic cotton. Why? Because non-organic cotton uses 16% of the world's insecticides and 24% of the world's pesticides, putting our environment at risk of harmful contamination. We believe in reducing that impact.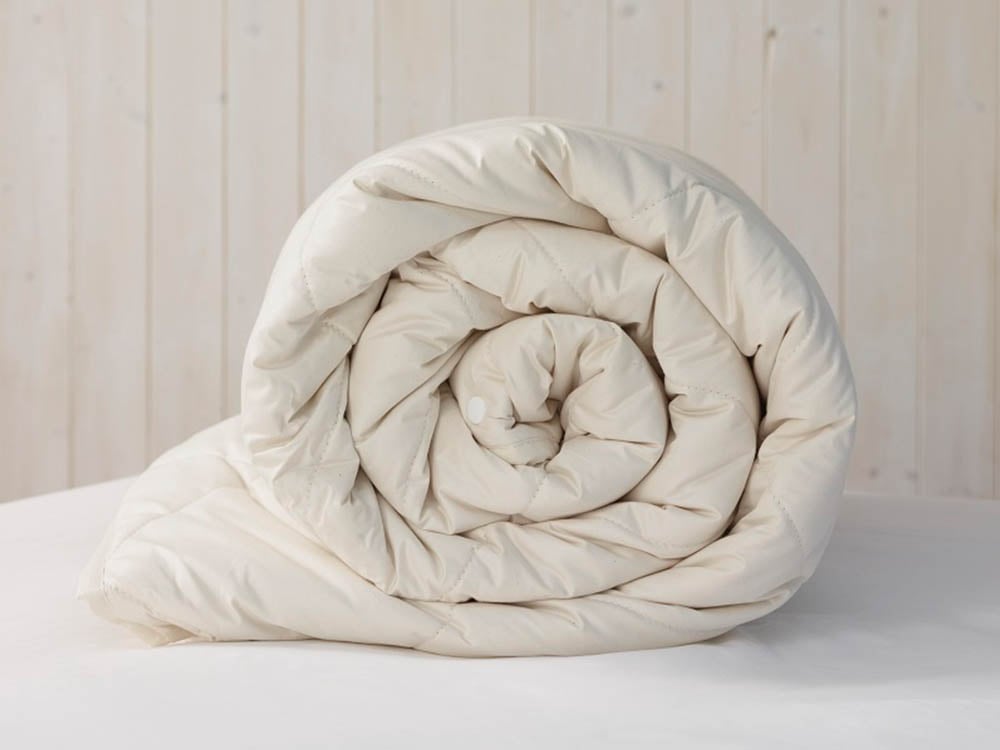 Always strive to do right by our packaging.
We refrain from using plastics wherever possible. Our bedding is packaged in beautiful unbleached calico bags. They look great, but more importantly, they can be used again and again as an environmentally friendly storage solution. Or, if you really want to make a statement, we think they're nice enough to be a quirky shopping tote.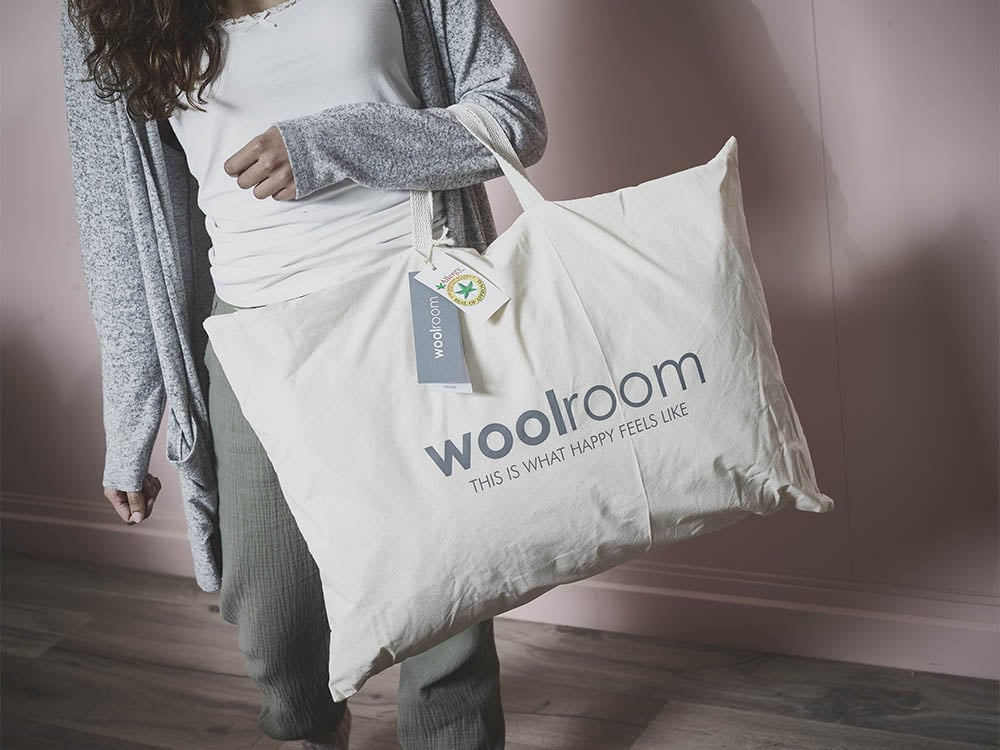 Always strive to do right by our craftspeople.
All our bedding, beds, mattresses and accessories are made exclusively for us at the very best factories across the UK and the EU, and many of them boast hundreds of years of experience between them in their area of expertise. We believe in putting people first, so by investing in the very best companies, we endeavour to ensure that these trades will be around to supply us with the highest quality for decades to come.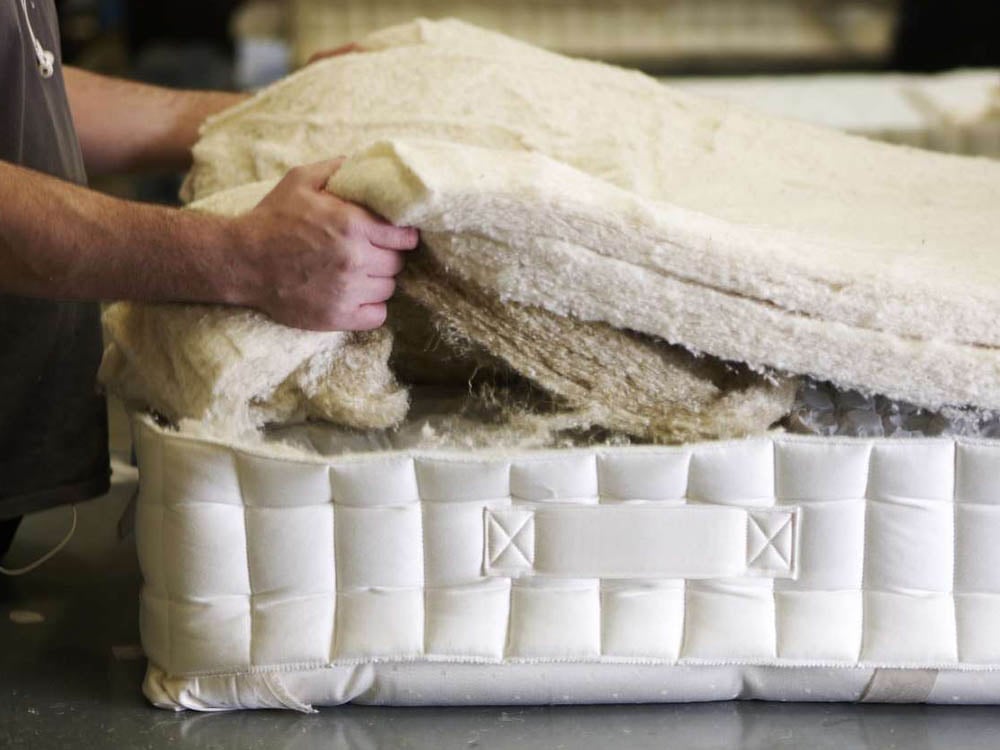 Always strive to do right by providing scientific evidence.
Unlike other manufacturers, we believe that evidence is the best way of making decisions. That's why we worked with Allergy UK and Bangor University to prove that our bedding is truly hypoallergenic, a certification our products obtain naturally. In fact, the tests went on to show that wool is even a natural air purifier!
Further scientific tests have proved that Woolroom bedding can significantly improve the quality of your sleep. Wool bedding enables you to get 25% more deep regenerative sleep when compared to other bedding types. That means more stage 4 and 5 sleep, which in turn means an increase in health and cell regeneration. As we've always said, a great day begins with a great night's sleep!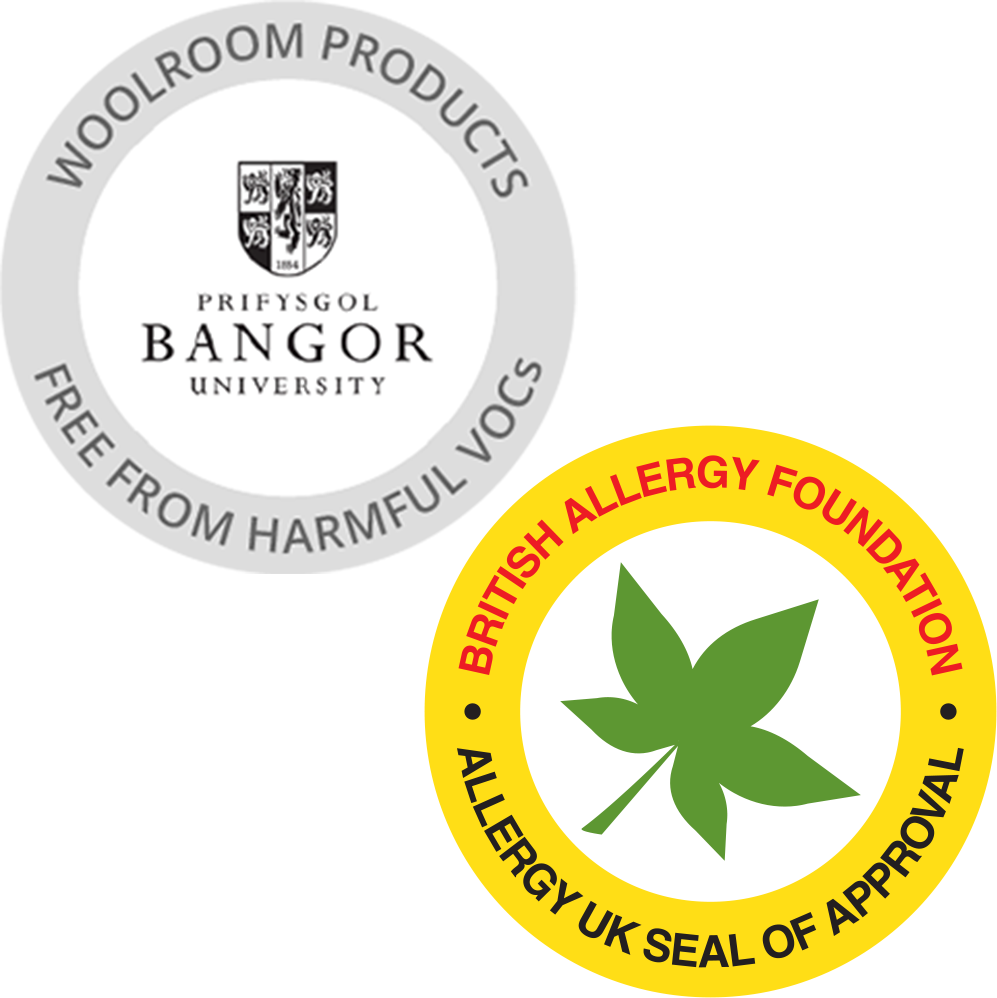 Always strive to do right by customer satisfaction.
Buying a mattress or bedding? We know you want to get it right. If you're unsure about making the change to wool, we offer a 30 Night Sleep Guarantee on complete Woolroom bedding bundles and a 100 Night Sleep Guarantee on all adult mattress purchases (when purchased in tandem with a mattress protector).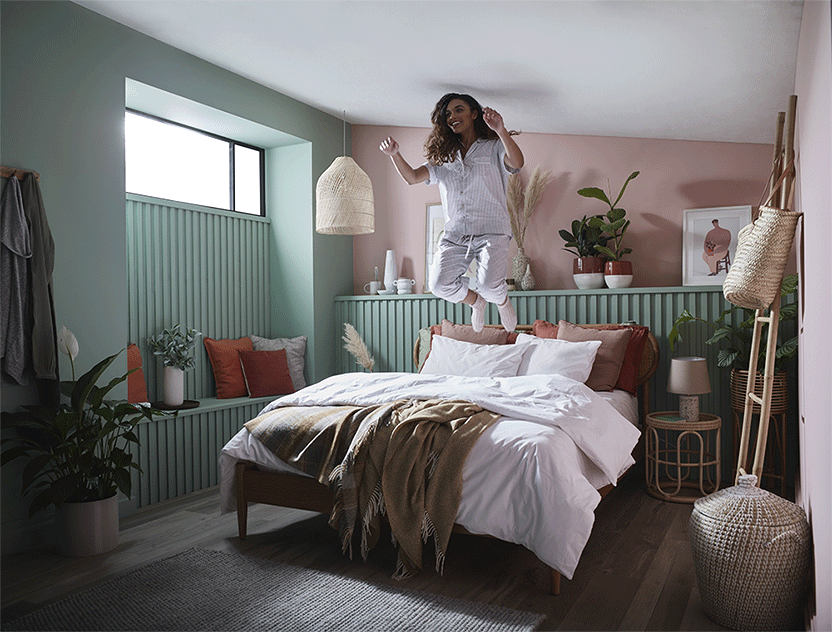 Always strive to do right by your skin.
In Britain, we're blessed with one of the most extraordinarily diverse ranges of native breeds of sheep in the world, each perfectly acclimatised to their home. Highland breeds have much coarser fleeces than their fluffier lowland cousins.
That's why we use a softer lowland fleece for anything that touches your skin, and more durable highland fleeces for harder wearing mattress fillings. So, when you feel any Woolroom product, you know it won't be scratchy, like the wool jumper you had as a child!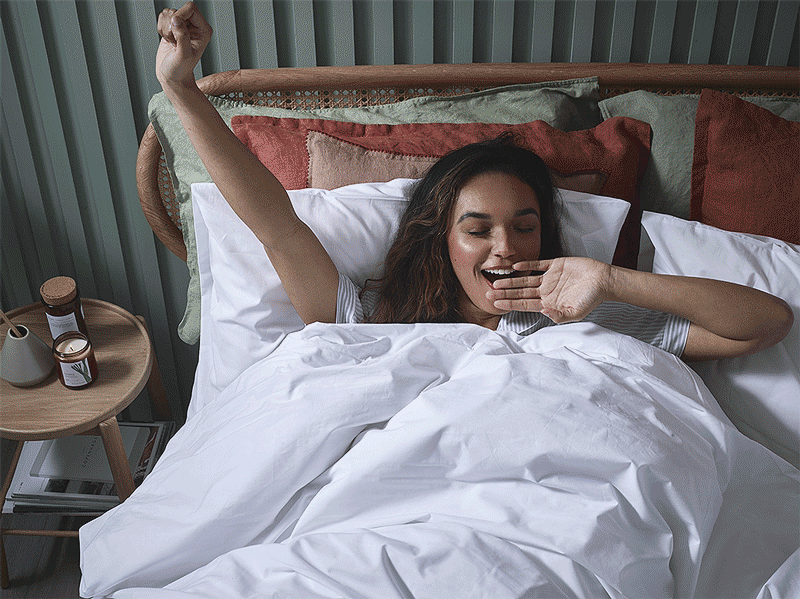 Always strive to do right by you.
We're a family business, and that means if you need to talk, you can speak to someone who genuinely cares. Someone who is passionate about the benefits of sleeping with wool. We go to the efforts we do, because we believe that a good night's sleep is everyone's right.
Sleep well X