Looking for the best bedding can be a challenge when there are so many options out there to choose from. You've got to think about materials, sizes, firmness and quality - but it's also about building a full set. After all, what's the use in purchasing the perfect pillow, but choosing a substandard comforter or mattress? With more of us flocking to online stores to purchase our bedding, you'll also want a guarantee that it's right for you. But how can you do that without trying and testing it out first?
At Woolroom, the small details don't go unnoticed. With a fast delivery service, a string of 5-star reviews and the expert knowledge needed for a healthy, happy sleep, we understand how important finding the best bedding set is.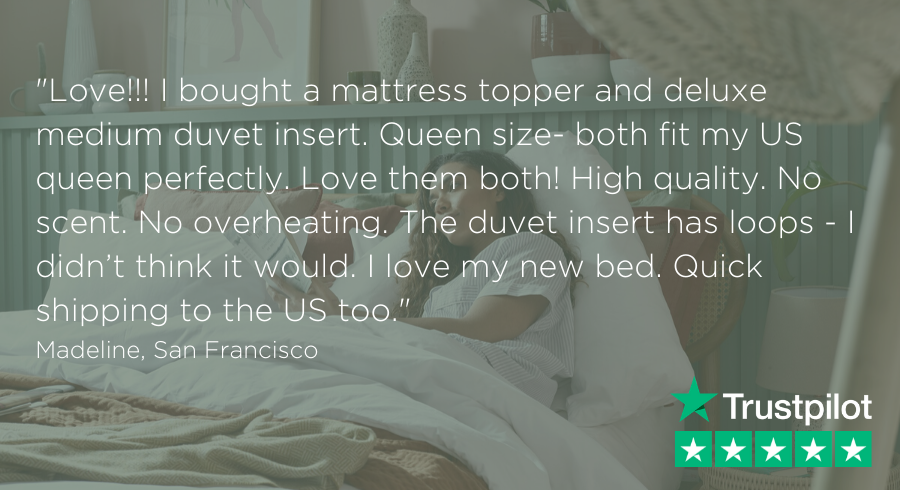 Which bedding should I buy?
Investing in your bedding is one of the best ways to invest in your health. With this in mind, bedding isn't something to be bought on a whim or at the lowest possible price. While it's great to get a bargain, you'll often find that lower cost bedding is synthetic, which means it'll likely end up as flat as a pancake after a short while. It also doesn't benefit your health in any way. With natural fibers like wool, you'll notice the difference instantly. It's hypoallergenic, temperature regulating, biodegradable, sustainable and extremely comfortable. As a result, wool bedding will last far longer, and help you to drift off each night without worrying about allergy flare ups, night sweats or back and neck pain – amongst other things. That's why we'd always recommend wool if you're searching for the best bedding.
At Woolroom, we go the extra mile to ensure that the perfect quality wool is just the start of your experience.
Fast delivery service
We might be a British company, but that doesn't mean it'll take any longer for your bedding to reach you. Our fast delivery service promises a 5-7 working day turnaround with FedEx. However, if you believe your order is delayed, you can easily contact the courier directly or
contact us for more information
. We're always on hand to keep you on track with your deliveries or to answer your questions.
Woolroom are still delivering as standard during the
COVID-19 period
. We continue to support a healthy lifestyle and want to deliver the very best night's sleep to our customers.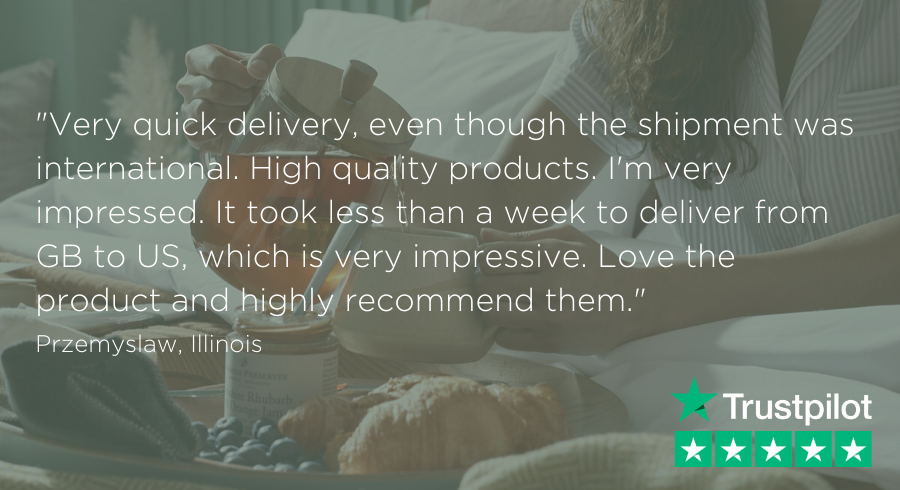 Woolroom's sleep guarantee
If you're spending a third of your life in bed, can you really afford to compromise on your comfort and wellbeing? At Woolroom, we strive to improve the health and comfort of our customers, which is why we've introduced the 30 Night Sleep Trial.
We guarantee that with a wool bedding set, you'll notice a change in your sleep from day one. How do we know this? Because using wool in bedding - compared to other materials like feather, down or synthetics – offers a variety of unbeatable sleep benefits. And although we're confident that you've picked the best bedding set, we'll still honour our 30 Night Sleep Trial if you're not completely satisfied. A better sleep or your money back. It's as easy as that!
Top ratings and reviews
We're proud of the bedding we produce. But we're even more proud that our bedding is so well received by our customers. We work closely with TrustPilot and Reviews.io to generate genuine, honest feedback that we hope will help future customers in choosing the best bedding set. Our customers have commented on everything from the added slice of comfort that wool offers, to the health benefits that come with it. Do you have a question about how wool can change your sleep? Whether you're wondering which pillow is best for you or what the best bedding range is, you can find quick answers with the help of our ratings and reviews.
Changing the environment, one bedding set at a time
We know what it means to achieve the perfect sleep. But we're also passionate about actively making positive changes for the planet, too. Not only is our bedding made from 100% British wool, but it's also encased in organic cotton bed linen. Why? Because non-organic cotton uses 16% of the world's insecticides and 24% of the world's pesticides, putting our environment at risk of harmful contamination. By using an organic alternative, we're helping to reduce that impact.
We also ensure to refrain from using plastics wherever possible. When you order a bedding set from Woolroom, it'll come to your door in a beautiful unbleached calico bag. These can be used again and again as an environmentally friendly storage solution. But the most important element of our bedding is what's at the heart of it – the wool itself. And as standard, wool is a natural fiber, which means it's biodegradable in nitrogen-rich soils and compost. So, when your Woolroom mattress or bedding eventually comes to the end of its natural life (after many years of happy sleeps), you know that it's not going to hang around polluting the environment for years to come.
So, what are you waiting for? Transform your sleep with one of Woolroom's
bedding sets
today. Whether you opt for our
organic traceable wool range
or our
Deluxe washable collection
, your relationship with sleep is about to change for good.
Comments

by

Rodney Hagley


09 Apr 2022
Hello, My sister lives in a nursing home. She has a bad back and needs a comfortable bed topper however, the nursing home requires that it be fire retardant. Does your product meet that requirement?

Regards,

Rod Hagley
Woolroom's Customer Care Team
Hello, yes our products are naturally fire retardant :)
Do you have a place that shows comparison between your products lines?
Woolroom's Customer Care Team
Hi Ed,
I'm afraid we don't, but we get lots of reviews on our page that you can take a look at it that helps.
Kind regards

by

Sonya Fontaine


04 Dec 2020
"
Body Impression Likelyhood
"
Hello,...looking for a new mattress. Have had latex and foam based w toppers. Too hot, sink too much. Foam mattresses still get body depressions. With modern mattresses now not able to flip, how likely is it to get body depressions on a queen mattress,...or the topper. I weigh 130 lbs, husband 160 lbs.
Woolroom's Customer Care Team
Hi,

Wool is really good at springing back so you should find that when you roll over the wool will pring back into place so you shouldnt notice much dipping. They will need shaking out and if you let the air get to them they should stay really plump.

Woolroom

by

christy montoya


02 Nov 2020
Hello. I came across your website and love the products. I am only interested in buying organic products and I wanted to make sure by what I read on your site that everything you sell is organic.
Thank you
Christy
Woolroom's Customer Care Team
Hi,

Not all items on our site are organic but if you are looking for pure organic then our Luxury range is exactly what you are looking for.

Thank you,
Woolroom

by

GERRY L OGLE


21 Jul 2020
"
Us Size Deluxe Washable Wool Pillow With Cotton Cover Standard Size
"
HOW DO YOU WASH THIS PILLOW?
IT SOUNDS LIKE THE PERFECT PILLOW AND WE THANK YOU FOR THAT.
DOES A STANDARD PILLOW CASE FIT ON THIS STANDARD SIZE PILLOW?
PLEASE CALL 703 - 530 - 3402 EST
Woolroom's Customer Care Team
Hi Gerry

Both the inner filling and the outer case can be washed on a wool or delicates cycle in your machine using wool laundry soap and then air or line dry. The standard pillow should for a standard pillowcase. The great thing with this pillow is that it is adjustable so you can play around with the inner filling to create the right height and feel and support.
i hope this helps

kind regards
Chris
"
Us Size Deluxe Washable Wool Mattress Protector
"
Is the US Size Deluxe Washable Wool Mattress Protector waterproof, if so, What is the underside/backside made from?
Woolroom's Customer Care Team
Hi Carla, thanks for getting in touch. Unfortunately, the protector is now waterproof, though we are hoping to be able to introduce a fully waterproof version in the coming months. Watch this space, as they say :)

Kind regards,
Adam
Leave your comment
Your email address will not be published. Required fields are marked*