Nothing beats a good night's sleep. That's why it's important to know what exactly you're sleeping on and where your bedding comes from. Mattress production isn't something that naturally springs to mind, when all we're really looking for is a comfortable, cozy mattress to sleep on. And while it's easy to ignore, knowing exactly where your mattress has come from and how it's been produced is the best way to guarantee that you get healthy, good quality sleep.
In total, the average adult spends a third of their life asleep - so your bed is not something you should ever compromise on. When you're investing in a mattress, you want something that will match your sleeping style, but you should also ensure that you're spending your money wisely. That means choosing a mattress that will stand the test of time without the need to be replaced regularly, and finding a mattress that will naturally enhance your sleep for the better.
So, how does mattress production impact the outcome of your sleep? And which mattress manufacturers are the best?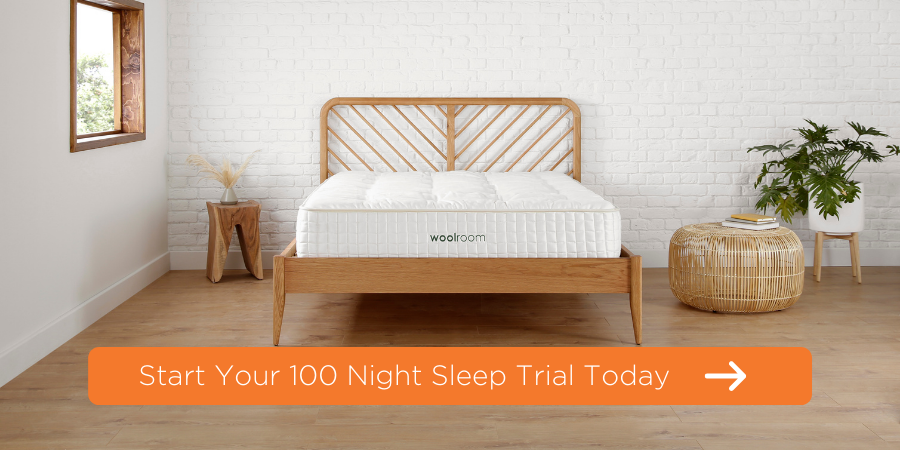 Mattress manufacturers: what you should know
It's simple really. Natural, ethical and chemical-free mattress production results in a long- lasting, all-natural mattress. So when you drift off to sleep at night, you can rest assured that you're snoozing on a base that has no nasty chemicals, no bleaching and isn't harming the planet. With this in mind, it's crucial to do your research before splashing out on a big purchase like a mattress. When you're choosing, it's always best to find out which mattress manufacturer you're investing in, where they get their materials from, and where it's been before that. If it proves tricky to determine the authenticity of the supply chain, you'll likely end up spending hundreds of dollars on a low-quality mattress that's been mass produced. For mattress production involving the use of synthetics, this is standard. Which is why you should consider opting for a natural, ethically sourced fiber.
So what type of mattress should you be looking for?
When it comes to finding an
all-natural mattress
, you can't go wrong with chemical-free comfort from Woolroom. The outer fabric on all of our organic mattresses is developed using a blend of merino wool, which allows us to achieve the US standards for flammability – without the use of any unpleasant chemicals. We also use completely traceable wool. So when you settle down to drift off to sleep, you can rest easy knowing that the wool you're sleeping with can be traced right back to a happy flock of sheep on a British farm. No nasty supply chain surprises, 100% transparency.
How are mattresses made?
If you want to benefit from an all-natural mattress, you'll want to know the ins and outs of mattress production - and the reality of it.
The majority of mattresses on the US market are constructed using either memory foam or pocket springs. While both of these have proven to be a popular choice because they're generally more affordable, there are a few reasons why you should steer clear of synthetic mattresses and opt for an all-natural mattress made from fibers such as wool.
Memory foam mattresses are made of high-density foam and lots of layers, which makes them a very heavy and thick setting for a truly comfortable sleep. This is because the dense foam traps the air inside the mattress and doesn't facilitate the natural airflow for that desired cooling effect. They're often also paired with fibers such as polyester or latex, so it's normal for a new memory foam mattresses to give off an odd chemical smell. And although many people believe that the perk of having your mattress adjust to the shape of your body is a positive thing, it can actually do you more harm than good in the long run. If you're sinking into your bed every night, the heaviest parts of your body will mould into the mattress. This in turn runs the risk of misaligning your spine and causing back pain or muscle aches. The problem of retaining the comfort in a mattress is also very much apparent in spring mattress production. With pocket springs or box spring mattress production, the comfort element has been known to wear off, with many people claiming that they can feel the springs digging into their backs.
At Woolroom, you don't need to think twice about where your mattress has come from, or how it's been produced. Each of the farms that our wool is sourced from are verified and audited to give us – and you – complete assurance. Because of this, we can guarantee the quality of the wool, and we can trace it right back to the farm it came from. The wool is graded, scoured, washed twice and delivered to our factory, before being carefully quilted and lovingly crafted into an all-natural mattress. Want to see how it works? Here's a sneak peek at the process involved…
Benefits of a handmade mattress
Sleeping on something that's natural and carefully handmade is always a much healthier alternative to buying a mattress that's been manufactured by a machine. So what are the benefits of a handmade mattress?
Not only are handmade mattresses generally much better quality, but they'll also prove to be a more sensible investment. The journey of wool mattress production ensures sustainability, and when you're finally done with it after many years of quality sleep, you don't need to worry about it hanging around and polluting the environment - thanks to its biodegradable capabilities.
With a chemical-free mattress, you're sleeping in a naturally cleaner environment that's beneficial for your skin, your health and your hygiene. With fibers such as wool, you'll also notice the difference in any allergy flare ups – as it's hypoallergenic – and how your body reacts to the temperature at night, because it also naturally regulates and controls your temperature.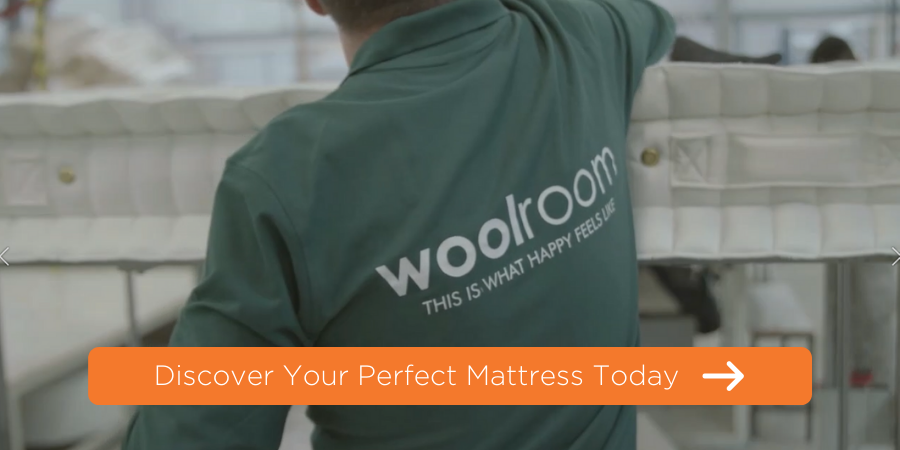 The Woolroom difference
At Woolroom, our priority is giving our customers a happier, healthier sleep that's 100% natural. But we're also passionate about giving back to the planet and ensuring that every part of our production is more sustainable. That's why everything we do is in the best interests of the environment, from delivering our products in eco-friendly, unbleached calico bags to offering a
traceable collection of wool bedding
from sheep who live on organic farms across the UK. We're really proud that our business puts the environment first, and this is reflected in the quality of our
wool bedding
.
Every component of The Wooly mattress from Woolroom is recyclable, breathable, eco-friendly and ethically sourced. From tempered steel to our traceable British wool, each material is hand-picked to provide ultimate comfort to you, and sustainability for our planet.
Unlike many other bedding fibers, this all natural mattress is free of foams, adhesives, petrochemicals and chemical flame retardants. With The Wooly, you'll only ever be sleeping on the finest, most natural mattress - which is our commitment to you.
So if you want to experience the benefits of sleeping on an all-natural, chemical-free mattress, take a look at our
wool mattresses
, designed to offer a healthier sleep - that doesn't cost the Earth.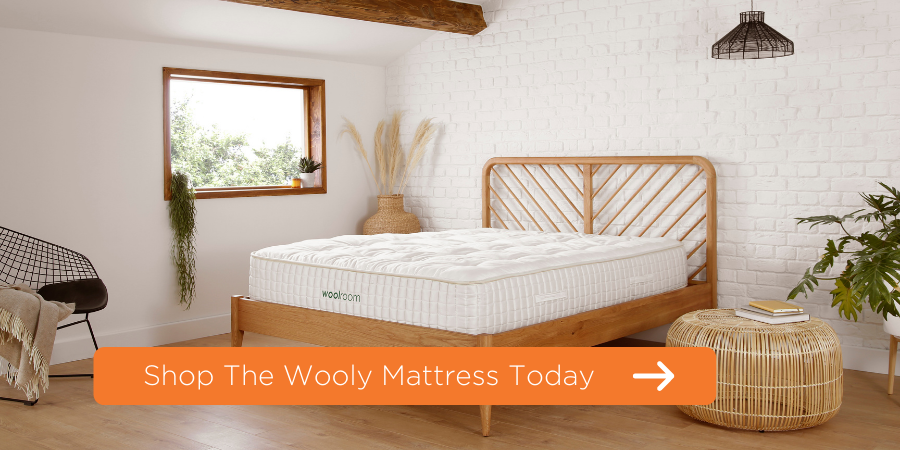 Leave your comment
Your email address will not be published. Required fields are marked*