In a world that's constantly changing and adapting to new trends, many people are making new efforts to be more sustainable and engage in more ethical sourcing practices. But what do we really mean by this? And why should we care about ethical sourcing or where our products are coming from?
For a lot of companies and supply chain organizations, ethical sourcing and sustainability efforts are put in place to ensure that their products are exactly what they say on the tin. By offering full visibility on where your produce is from, and the road it's gone down to eventually land in the hands of a customer, you're able to prove the reliability and the quality of it. At Woolroom, we're always looking into how ethical sourcing is shaping the way that people think, and the difference that ethically sourced products are making to the world.
In a nutshell, ethical sourcing is the process of ensuring that the products being sourced are obtained in a responsible and sustainable way, that any environmental impact is taken into consideration, and that the workers involved in making them are treated fairly and safely. At Woolroom, one of our biggest priorities is sparking positive change in the future of ethical bedding and sleep, by ensuring that our products are ethically sourced and completely sustainable.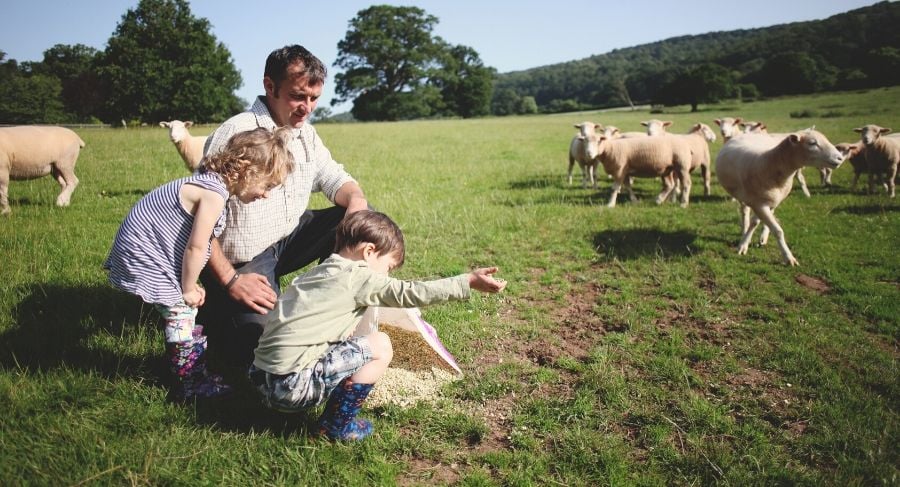 Is wool ethical?
When it comes to choosing natural fibers, you can't go wrong with wool. One of the most ethical fillings available, wool is a renewable resource that can be shorn from sheep annually. Not only is it biodegradable, but it's much kinder to the environment than oil-based synthetics, which contribute to global pollution.
At Woolroom, our ethical bedding is made from 100% British wool, and encased in organic cotton bed linen. Why? Because non-organic cotton uses 16% of the world's insecticides and 24% of the world's pesticides, putting our environment at risk of harmful contamination. By using an organic alternative, we're helping to reduce that impact.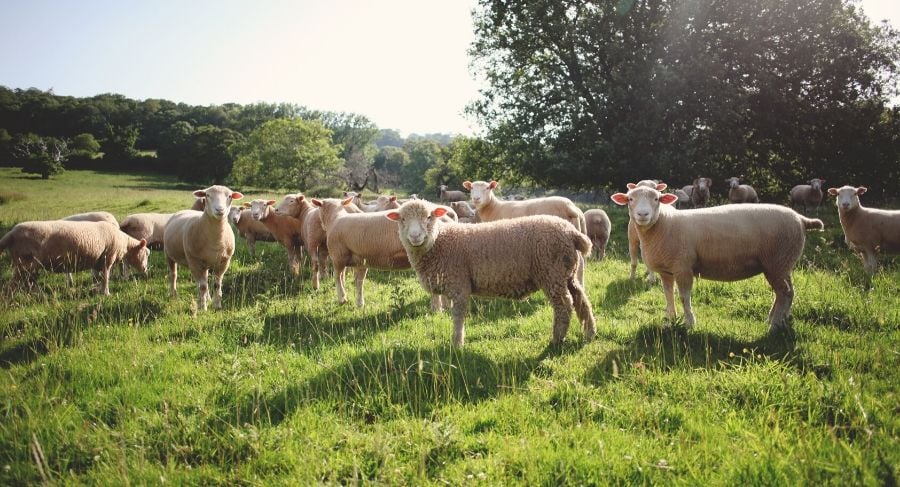 Where does wool come from?
We know how crucial it is to show how ethical wool really is and where it's sourced from. Our answer to this is our range of traceable wool bedding. With product traceability, the movement of materials is recorded from farm gate to shop front, which provides the ultimate sourcing background and showcases positive animal welfare. This level of ethical sourcing allows you to understand exactly where your bedding comes from. And as you spend a third of your whole lifetime in bed, your sleep environment deserves the very best.
So where does wool come from exactly? From our sheep to your sleep!
If you're wondering about alternative bedding fibers such as polyester, you won't find the same level of ethical sourcing or environmentally friendly consideration. These materials are still massively contributing to climate change, with an increasing threat of non-ethical supply chains. This is why we're passionate about working with eco-friendly materials in both our products and our packaging. By making our products traceable, we're ensuring that every sheep is happily living on a farm that matches our ethical values.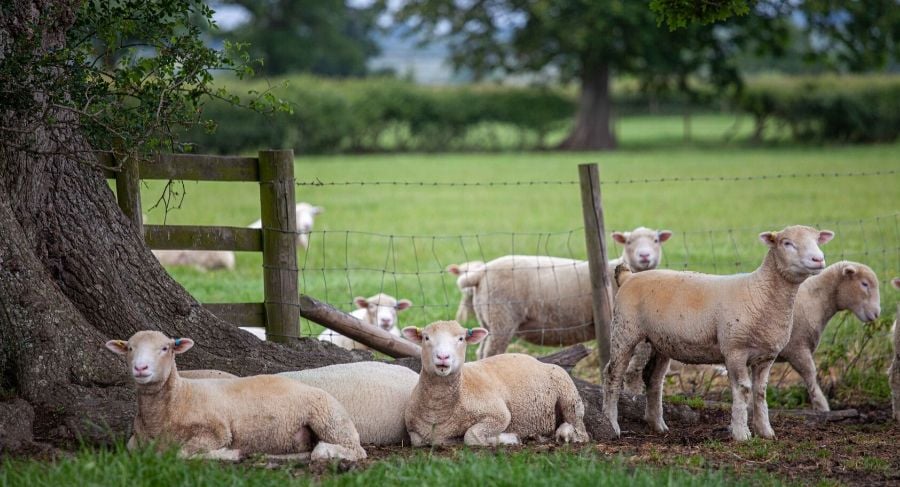 The benefits of ethical sourcing
The social and environmental impacts of many industries are changing – and brands need to keep up with the demand. But there's also an increased pressure in continuing to make products affordable, delivering them in good time and still ensuring that the materials are ethically sourced. Ultimately, a brand's supply chain is the key to its success, so promoting ethical sourcing and purchasing ethically sourced products is more important than ever before.
So what are the real benefits of knowing exactly where your products come from?
Assurance: as a customer, you can rest assured that you've spent your money on something that holds real ethical value, and you haven't harmed the environment in the process.
Trust: by choosing to buy products from a company you trust, you know you'll always benefit from a transparent buying journey.
Save money: most ethically sourced products, such as wool bedding, should be treated as an investment. By opting for a sustainable product, you're saving yourself money in the long run.
The development and presence of ethical sourcing is here to stay. And the world is waking up to it. That's why it's the perfect time to be honest and open about sourcing practices. At Woolroom, we understand that customers want to know where their bedding has come from, which is why we make it so easy to find out. We want you to be confident that you've got complete transparency on your purchases. Ready to find out more? Check out our range of
traceable bedding
- luxurious comfort, completely sustainable and 100% organic.
Comments
I'd just like to have explicit confirmation that none of the wool you sell is from farms that practice mulesing on their sheep. I think this is disallowed under the "5 Freedoms Act" but not 100% sure.
Thanks!
Woolroom's Customer Care Team
HI Miriam, Thanks for your message. Mulesing is illgal here in the UK so none of the sheep that our wool comes from have had this done. We only buy wool from farmers that have followed the 5 freedoms and have the interest of the animal at the forefront of their minds. All the wool in our bedding is fully traceable back to a farm int he UK. These farms are audited regularly to ensure these standards are being followed.

Many thanks,

Woolrom

by

Marguerite Smolen


17 Oct 2020
How are the sheep treated? Are they humanely raised?
Woolroom's Customer Care Team
HI,

They are yes, we only use wool from sheep that are part of the "5 Freedoms Act" which is a legal requirement for the farmers to adhere to and for them to be able to sell the wool from their flock.

Thank you,
Wooloom
Leave your comment
Your email address will not be published. Required fields are marked*