When choosing a mattress topper, there are a few things to think about. Which size topper works best? What is the best mattress protector? And does having a topper really make a difference? Find answers to your questions with our mattress topper buying guide below.
Mattress Topper Buying Guide: Why Wool?
When it comes to bedding, opting for wool over synthetic materials is a good way to go. Not only is it all natural, but wool also offers a variety of qualities that benefit your health, comfort and wellbeing, such as:
Made from biodegradable, sustainable and renewable materials
Long life durability
Naturally flame retardant
Temperature regulating
100% British wool
Naturally hypoallergenic
Delivered in environmentally friendly packaging
Woolroom are also the first – and only -
traceable wool
bedding company in the UK. This means that the wool in our bedding can be traced right back to the farm it came from.
These unique qualities are the reason that wool mattress pads are in high demand. They're also much softer than many alternatives, which helps you to achieve that authentic 'sleeping on a cloud' feeling. Organic wool is allergen resistant and can ward off mold and dust mites from your bed, which makes for a much cleaner and healthier sleeping environment. It is also a natural insulator, keeping you warm in the colder months and cool and fresh in the summer.
Mattress Topper Buying Guide: What's the Difference?
While there isn't much of a distinction between a mattress topper and a pad, a mattress protector brings different qualities to your sleep. But how do the two work together?
Mattress topper or pad
The goal of a mattress topper/pad is to add an extra element of comfort and luxury to your mattress. If your mattress is particularly firm, a topper will help to soften it up and provide added support. Mattress toppers are also a great solution for giving an older mattress a new lease of life.
Mattress protector
The purpose of a mattress protector does exactly what it says on the tin. It offers an added layer of protection to you – the sleeper – and the mattress itself. Love your mattress? Want to keep it free from stains? A wool mattress protector provides a thin layer between you and your mattress that helps to regulate heat, keeping you cool, clean and comfortable.
How do they work together?
So how do a mattress topper and protector work in tandem together?
While we all have different preferences when it comes to our sleep, the biggest priority is our level of comfort and support. But we also want to sleep somewhere that's clean, protected and allergy-free. To achieve all of this, it's best to invest in both a protector and a topper. They're great individually, but are much more powerful as a team!
If you're settled on a
wool mattress topper
but need more advice, our mattress topper buying guide will tell you everything you need to know about the best mattress toppers available at Woolroom.
How to choose the best mattress topper from Woolroom
Our collection of mattress toppers and protectors are perfect for tailoring to everyone's specific sleep needs. If you're looking for something to keep the little ones warm and cozy at night, you can find more information below about our kids range of
mattress enhancers and protectors
.
Mattress Toppers
Our range of Deluxe bedding is made from 100% traceable British wool, and can be traced right back to the farm that it came from. So whether you're environmentally conscious or interested in animal welfare, our traceable bedding offers a sustainable solution to a healthier night's sleep.
Deluxe Wool Mattress Pad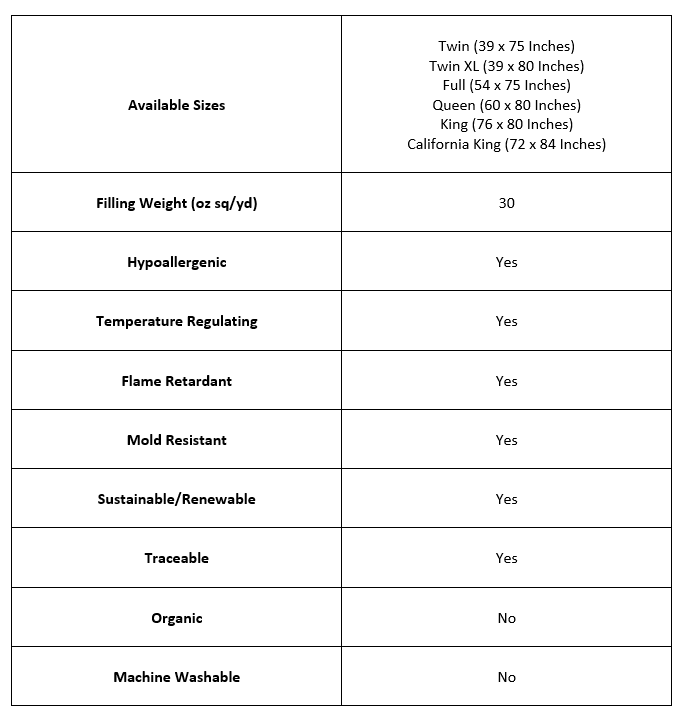 For something that goes the extra mile to keep you comfortable in bed, take a look at our
Organic Mattress Pad
.
As well as being traceable, our luxurious Organic bedding collection is also 100% organic and fully GOTS-certified, helping you achieve clean sleep that's better for you and the environment. Unlike synthetic alternatives that are dyed with inks and colorants that can be damaging to the environment, our organic wool bedding is completely eco-friendly and free from chemicals and synthetics. Find out more about our traceable, luxurious Organic Mattress Pads below.
Organic Wool Mattress Pad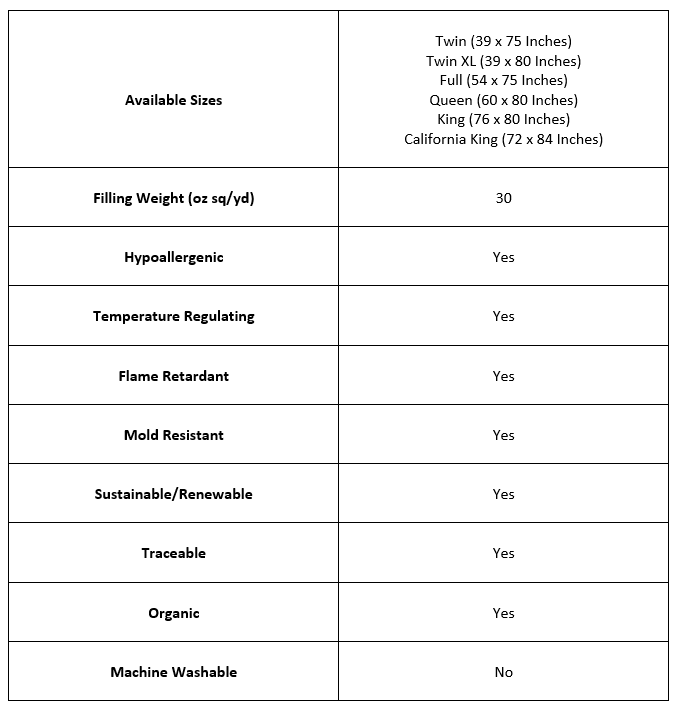 Mattress protectors
Made from 100% traceable British and machine washable wool, and a 200 thread count organic cotton cover for the ultimate natural sleep. And to make things that little easier, our Deluxe and Organic Washable Wool Mattress Protectors are completely machine washable. The mattress protector buying guide below highlights the product benefits and the sizes available.
Deluxe Wool Mattress Protector
For more information on the difference between mattress toppers, protectors and pads, head to our
Sleep Health and Advice hub
. To start investing in a happier, healthier sleep, browse our collection of
wool mattress toppers and protectors
- designed to help you get a better night's slumber.