Buying wool bedding can be a really smart investment to improve your sleep. But did you know that performance can vary significantly, depending on the wool bedding you choose? Not all wool bedding is equal, with some options designed to be more effective than others. Naturally, you want to make sure that you're maximising the benefits of this miracle material. Use our guide to know what to look for – and buy a wool duvet that works.
How wool bedding works
In order to choose the best wool duvet for you, it's a good idea to understand how wool bedding works. The science behind this fibre is simple, but surprisingly effective. Wool helps to regulate your temperature while you sleep, keeping you cool when you're hot and warm when you're not. It also effectively absorbs moisture from your body and desorbs it from your bedding, helping to keep you dry and cool at night. Because you're more comfortable, you're less likely to wake during the night, with the result that you are able to get more stage 4 sleep which is essential for the body to regenerate. The result is that you wake feeling more refreshed.
You can learn more about the many
benefits of wool bedding
with our infographic.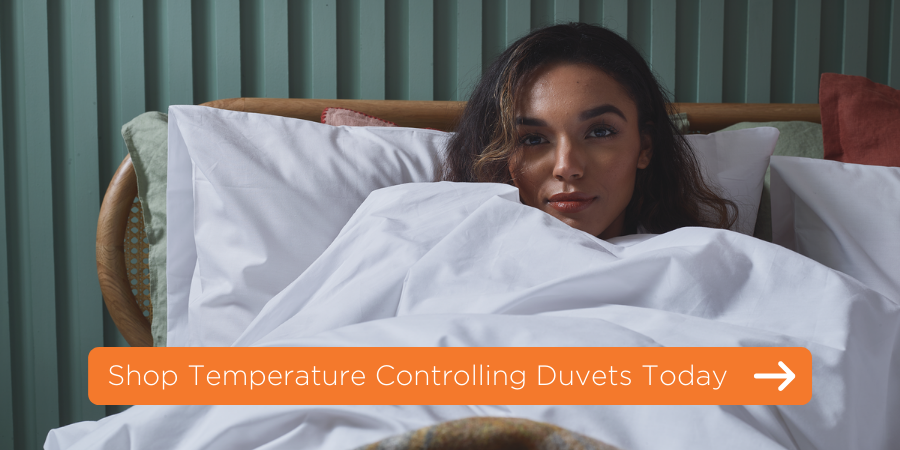 What to look for in your natural wool duvet
There are four key things you should look for to make sure that you're buying a high quality natural wool duvet:
Avoid synthetic interliners
Interliners are a layer of material which lies between the outer cover of your duvet and the filling. They're designed to keep the loose filling in place and are also used as a quick and cheap way to make wool filled duvets machine washable.
Though this keeps the overall cost of the duvet down, unfortunately, it also stops the wool filling from being effective. This is because the synthetic material creates a non-breathable barrier between the filling and the outer cover of the duvet, preventing less heat and moisture from escaping. In effect this prevents the wool filling from absorbing and desorbing moisture, as this moisture can't pass easily through the synthetic layer. The result? You're likely to wake up feeling hotter and clammier than sleeping under an all-natural wool duvet.
Of course, it is possible to create a machine washable wool quilt without using synthetics, as years of research by our team here at woolroom have shown. It takes time and expertise, but the result – an all-natural British wool duvet that truly performs – means it's worth the effort.
Top Tip:
If a wool filled duvet is labelled as machine washable, it's worth checking if it contains a synthetic interliner, so that you can be confident you're buying a duvet that will enhance your sleep quality.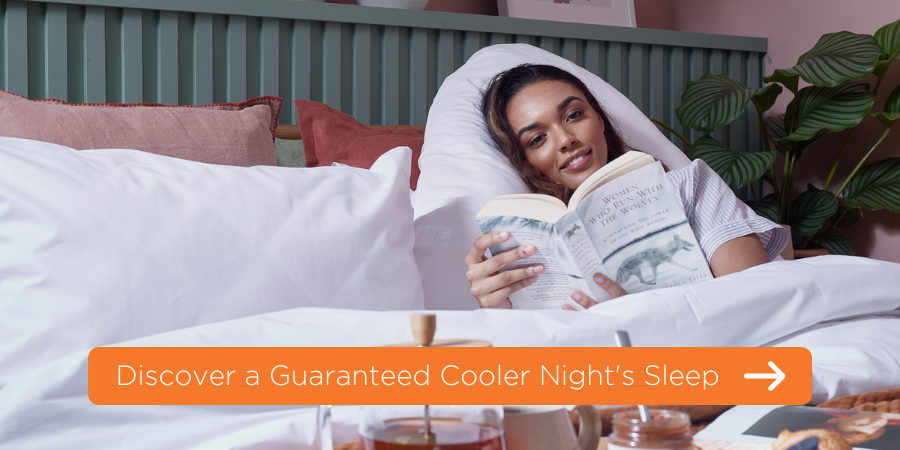 High quality outer cover
Look for a high quality outer cover to match the high quality filling. This should meet the following criteria:
Natural fibres:

These will maximise the performance of the wool fibres inside.

High thread count:

A superior quality cotton outer cover will have a thread count of at least 200. This ensures a smoother finish which is also highly durable and prevents fibre migration through the cover.

Robust stitching:

This will extend the life of your wool filled duvet by making it more durable.
Well washed wool
While it may not be easy to look inside your duvet to examine the filling, you should be able to ask the retailer of your bedding a few questions to understand how well it has been cleaned. Many manufacturers only wash ("scour") the wool once during the manufacturing process – this results in small amounts of vegetable matter (i.e. debris such as twigs, grass and leaves from the sheep farm) and natural smell being left behind in the finished product. While not harmful, it's not exactly pleasant – and can result in a faint odour coming from your duvet. For a fresher finished result, here at woolroom we wash the wool twice. This ensures that the wool is clean, free from debris and has a neutral scent – for a pleasanter sleeping experience.
Allergy UK Seal of Approval
The Allergy UK Seal of Approval logo tells you that a product has been approved as suitable for allergy sufferers. Bedding from woolroom is not only wool bedding that has been rigorously tested and subsequently endorsed by Allergy UK but is also the only natural bedding solution available that is suitable for allergy sufferers. Find out more about the seal of approval and how our
hypoallergenic bedding helps with allergies.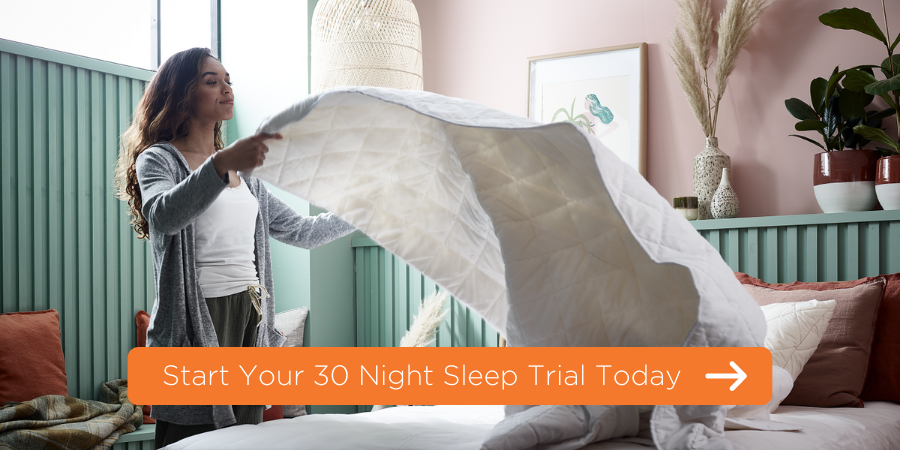 Armed with the right information, you should be ready to buy the best wool duvet to suit your needs. Browse our wide selection of wool bedding online.
If you're looking for a particular sized duvet, the links below may help: