Waking up with
NIGHT SWEATS
is no fun. But having the right bedding can help. The best place to start? Look for duvets, pillows and sheets made from natural materials that are breathable and moisture-regulating.
Night sweats: An overview
Thought to affect up to 3% of the population, people of all ages can suffer from the condition, with some of the most common triggers being diabetes, menopause or the side effects of medication. It is even possible that synthetic bedding or a memory foam mattress can contribute to night sweats by exacerbating symptoms.
You can find out more about the causes of night sweats and ways to counteract the symptoms in our
NIGHT SWEATS ADVICE GUIDE
. But please note, if you've suddenly started having night sweats you should book an appointment with your physician to rule out any underlying causes.
The best bedding for night sweats
One of the most effective ways to relieve the symptoms of night sweats is to make sure your sleep environment is designed to reduce overheating. Whether that's keeping your room cool by opening windows or making sure there's a cold glass of water by your bed ready for you to sip through the night.
One area where you can make a big difference is by choosing the right bedding for night sweats relief.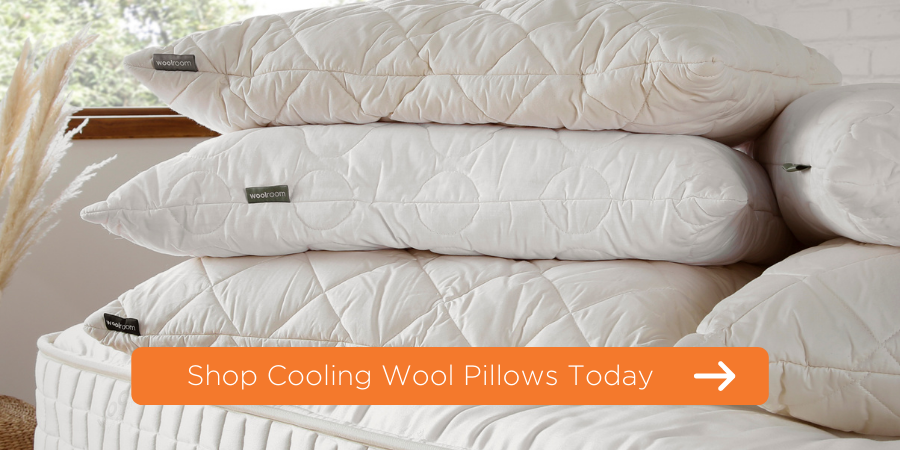 Choose cool pillows for night sweats
When you wake up hot and sweaty, there's nothing more soothing than resting your head on a nice, cool pillow. But did you know that certain fillings are better than others when it comes to keeping you cool and reducing clamminess at night? While natural fibres such as cotton are breathable, wool is even more effective at reaching and maintaining the right temperature, helping to reduce overheating. What's more, it's also more absorbent than feather/down or cotton, drawing moisture away from your face and neck to help you stay cool and comfortable.
For cooling pillows for night sweats, an effective combination is to encase your
WOOL-FILLED PILLOW
within a natural cotton pillowcase.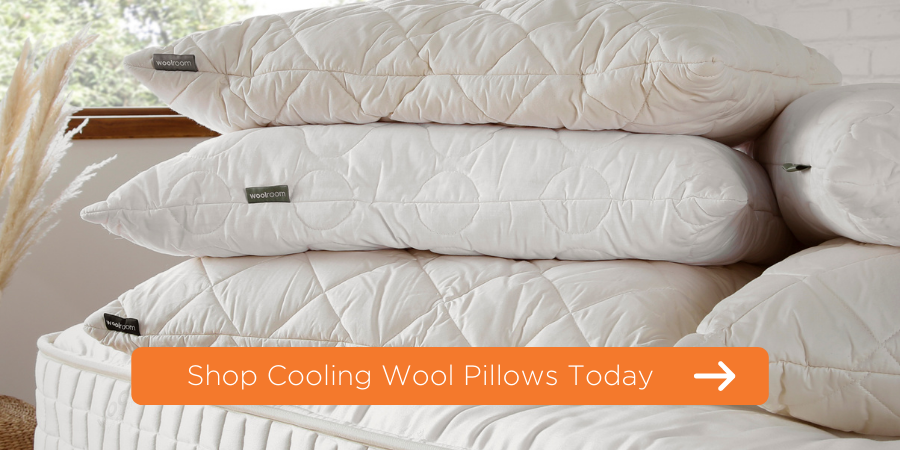 What's the best comforter for night sweats?
Question: What type of comforter keeps you cool? That sounds counterintuitive doesn't it? Surely you want your comforter to keep you warm and snuggly? Not necessarily. Natural wool fibers make for some of the best temperature regulating comforters thanks to their scientifically proven thermo-regulating properties. A wool comforter can keep you warm when you need it, or cool when your body temperature starts to rise too much, helping you achieve a comfortable sleeping temperature.
Not only that, wool fibers can absorb up to 30% of their own weight in moisture, drawing it away from your body and desorbing it into the air around. So not only does wool produce a comforter that keeps you cool, it cleverly helps to reduce that clammy feeling that plagues night sweat sufferers.
If you're looking for a particular sized comforter, the links below may help:
But that's not all. A study by the University of Leeds also shows that wool is more effective at regulating body temperature than either feather/down or cotton, meaning that it can help you to avoid overheating – the main cause of sweating at night.
"
"
Mattress pad for night sweats relief
Synthetic mattresses like memory foam rely on body heat to warm them, helping them to mold to your body shape. While this can be useful to support your spine and joints as you sleep, excess heat and non-breathable material can leave you feeling hot and clammy, particularly if you are already prone to night sweats.
If you suspect your mattress might be exacerbating your symptoms try a mattress topper or pad. Cheaper than replacing your mattress entirely, but just as good at solving the problem. The best mattress pad for night sweats sufferers is one made of a natural fiber, such as wool, that is able to wick away moisture and leave you feeling drier and more comfortable for a better night's sleep.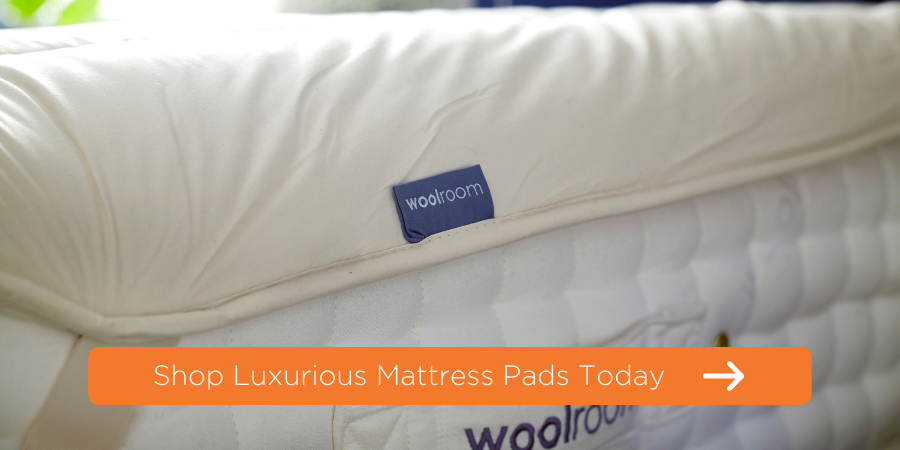 What is the best mattress for night sweats?
Did you know that your mattress can affect your night sweats too? In particular, synthetic materials such as
MEMORY FOAM CAN TRAP HEAT IN
, causing you to overheat and become clammy. As with all your other bedding, look for natural, breathable materials that allow the air to flow, keeping you cooler. You can even make the most of the same heat-regulating qualities that are found in your wool-filled duvet and pillows, by investing in a wool mattress.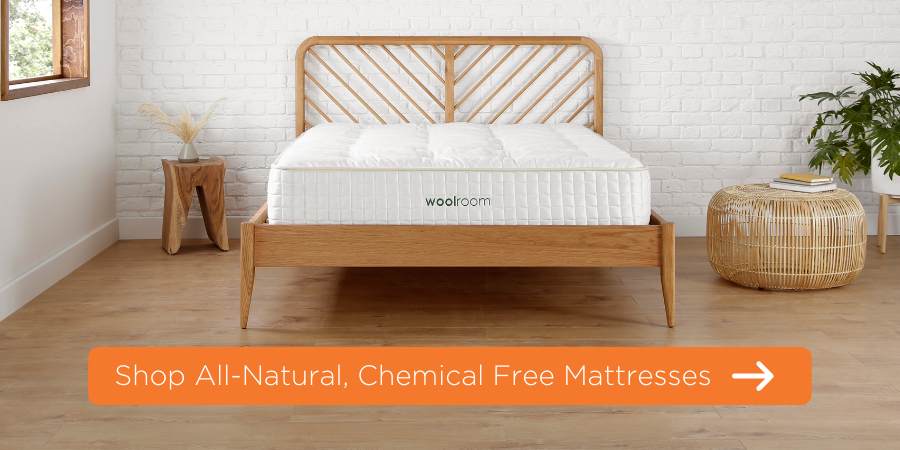 Find cooling bed sheets for night sweats
By now, you'll be clued up that natural materials are the key when it comes to finding bedding for night sweats – and bed sheets are no different. To maximise breathability, look for 100% cotton sheets that allow the air to flow, rather than trapping it in.
If you're wondering what is good for night sweats, when it comes to bedding we say choose wool. You'll find the best mattress toppers for night sweats as well as comforters that keep you cool. But make sure you opt for 100% cotton bed linen to maximize the heat-regulating benefits and keep you dry and comfortable for longer.
"
Looking for more tips to help you sleep better? Visit our SLEEP HEALTH ADVICE HUB for guides on everything from night-time allergies to night sweats in children.