The Great Woolly Bake Off – Chris' Key Lime Pie
We're 5 bakes into the GWBO now, and the apron has been passed to our Managing Director Chris this week.
"
Chris gave very little away when we arrived at the office this morning, but much like Lewis did in week 1 with his
Cappuccino coffee cake
, Chris took inspiration from a Mary Berry recipe for a Key Lime Pie. Cor b-lime-y was it worth the wait (sorry, I couldn't resist!).
Ingredients:
For the base
150g, digestive biscuit
65g, butter
25g, demerara sugar
For the filling
Grated rind of 1 large lime
Juice of 4 limes
397g, condensed milk
450ml, double cream
For the meringue
4 free-range egg whites
225g, caster sugar
2 tsp cornflour
Method:
Chris started by placing the digestive biscuits into a bag, and then bashing with a rolling pin until thoroughly crushed.
He then melted the butter in a medium-sized pan before removing from the heat and stirring in his biscuit crumbs and demerara sugar.
He then took this biscuit mixture and squashed it into the base, and sides of his serving dish. Once done, he put aside and waited for it to set.
Chris then took a large mixing bowl and added the lime juice, condensed milk and 300ml of double cream. He then beat the ingredients until blended.
Once blended together, Chris poured this mixture on top of the biscuit crumb in his serving dish and gave a gentle shake side-to-side to evenly distribute the mixture. Once happy, Chris left to chill overnight in the fridge.
The next day Chris created his meringue by whisking his egg whites in a standing mixer until soft peaks formed. At this point, Chris added the caster sugar a little at a time while still whisking. Once the mixture was stiff and glossy, Chris added the cornflour and whisked again.
Chris then spooned the mixture on top of his now-cooled key lime mixture and spread it to completely cover the top of his bake. Once done, he put the key lime pie into the oven for 15 minutes until his meringue was set and lightly golden and crisp.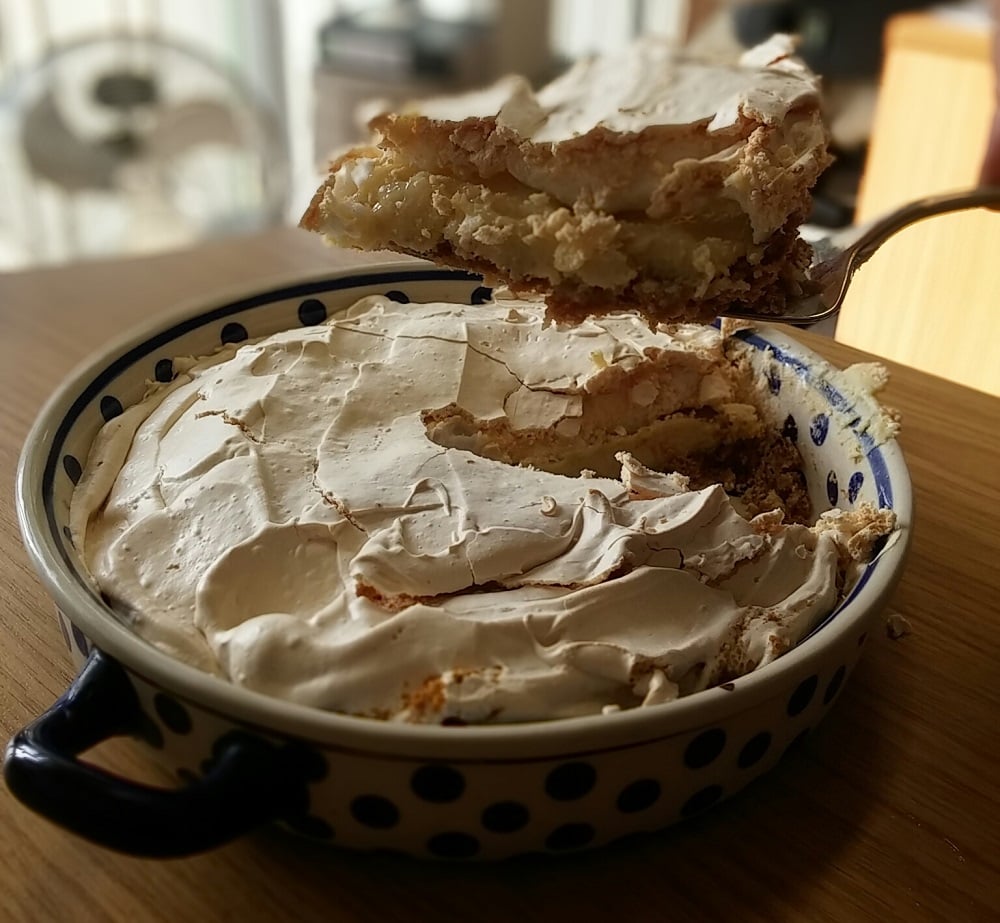 The result:
This was a fantastic key lime pie and the meringue on top made it deliciously decadent.
Comments
Leave your comment
Your email address will not be published. Required fields are marked*