Top Tips to Beat the Heat
With temperatures in certain parts of the UK currently in excess of 25 degrees, we're getting more and more customers seeking advice on how to improve their sleeping environment.
With that in mind, we've highlighted our top tips to help make bedtime less clammy.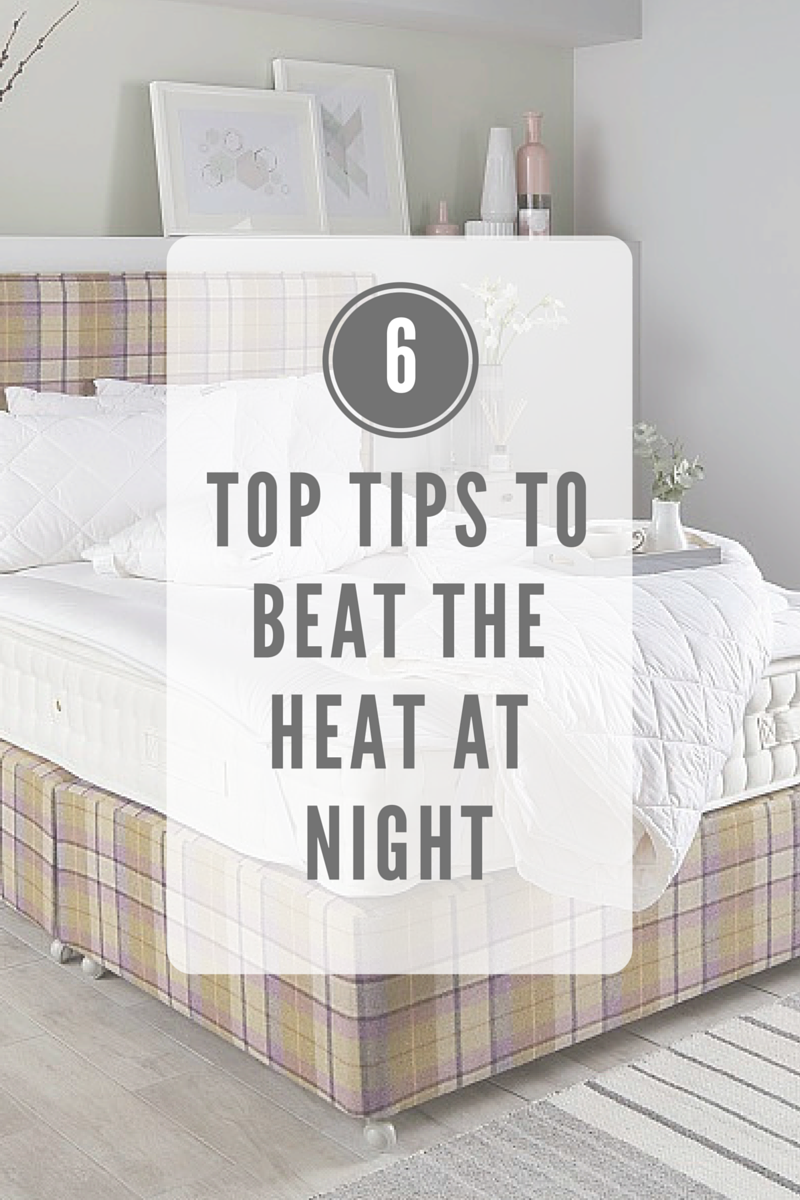 Ventilation
It's really important to allow your bedroom to breathe; try and open any windows, and bedroom doors for as long as possible before you go to sleep. The more air can circulate through the house, the better.
Keep Hydrated
It's really important to ensure that you're hydrated before going to bed. A glass of water 30 minutes or so prior to sleep can do wonders for your body temperature and therefore sleeping comfort. Do, however, try not to drink too much as this might lead to you waking to use the toilet.
Also, think about taking a glass of water to bed with you in case you wake up gasping.
Cocoon yourself in wool
It is slightly counter intuitive but wool is one of the coolest fibres available. Our wool bedding is scientifically proven to regulate your body temperature and manage excess moisture and can really help you keep comfortable in this weather.
While each individual bedding item (protector, duvet & pillow) can contribute towards better sleep, a complete
bedding bundle
[Duvet, mattress layer and pillow(s)] is the ultimate way to get the best sleeping temperature.
If you purchase the complete sleep solution, we'll give you 30% off RRP and a 30 day sleep guarantee, meaning if you don't sleep markedly better, we'll refund your money – no quibble. All we ask is that you give it the 30 days to test it.
Opt for Natural Bedlinen
While you may not naturally think of your
bedlinen
as a way to help keep you cool, a natural solution really will allow your body to breathe much better. As synthetic options are essentially made from plastic, you'll find that they will retain moisture and lead to your waking feeling clammy and sweaty.
Natural Pyjamas
Similarly, your choice of pyjamas may be negatively affecting your sleep. Try to avoid synthetic pyjamas at all costs and use natural materials such as cotton or silk instead.
Control the humidity in your bedroom
The humidity in your bedroom can have a real detrimental effect on your sleep. While we appreciate that humidity is not the easiest thing to control, if your room is particularly well insulated and traps humidity, it might be worth investing in a dehumidifier.
Our recommended humidity for better sleep is 45-50RH%.
Leave your comment
Your email address will not be published. Required fields are marked*