The Deluxe Collection features all the very best benefits of Woolroom bedding: temperature regulating, naturally hypoallergenic, machine washable and proven to deliver the very best, natural night's sleep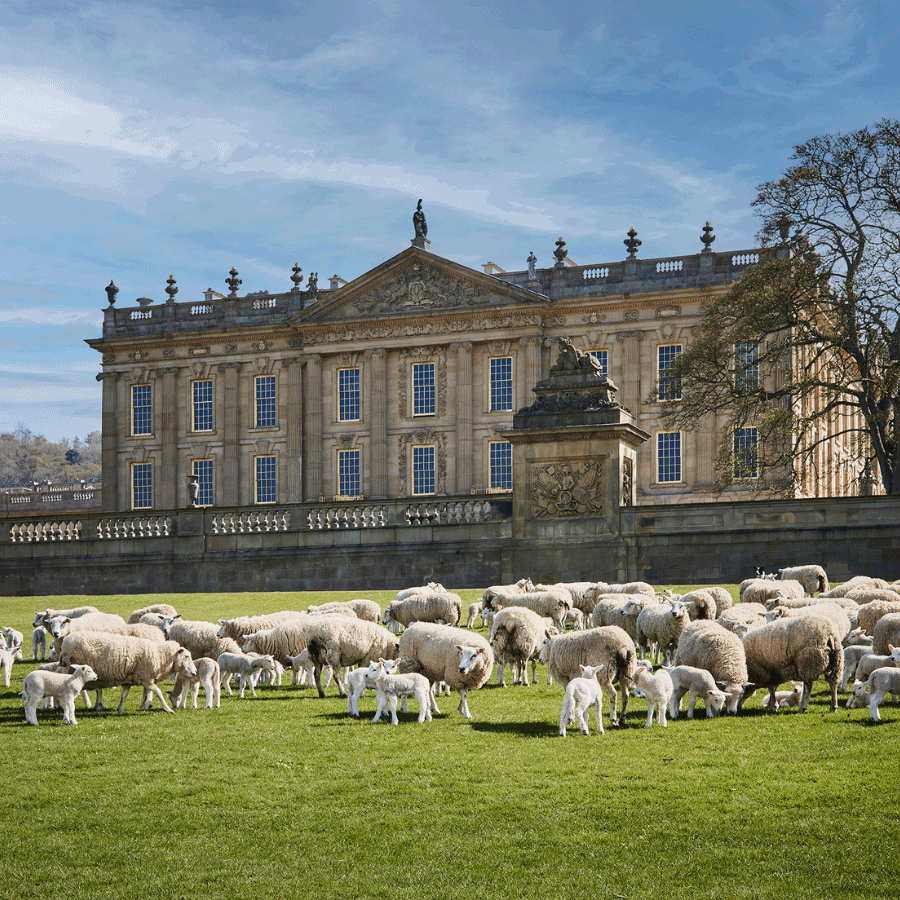 Made from the finest quality wool sourced right from the Chatsworth Estate, one of the UK's grandest stately homes.
Also contributing to our Deluxe Washable Collection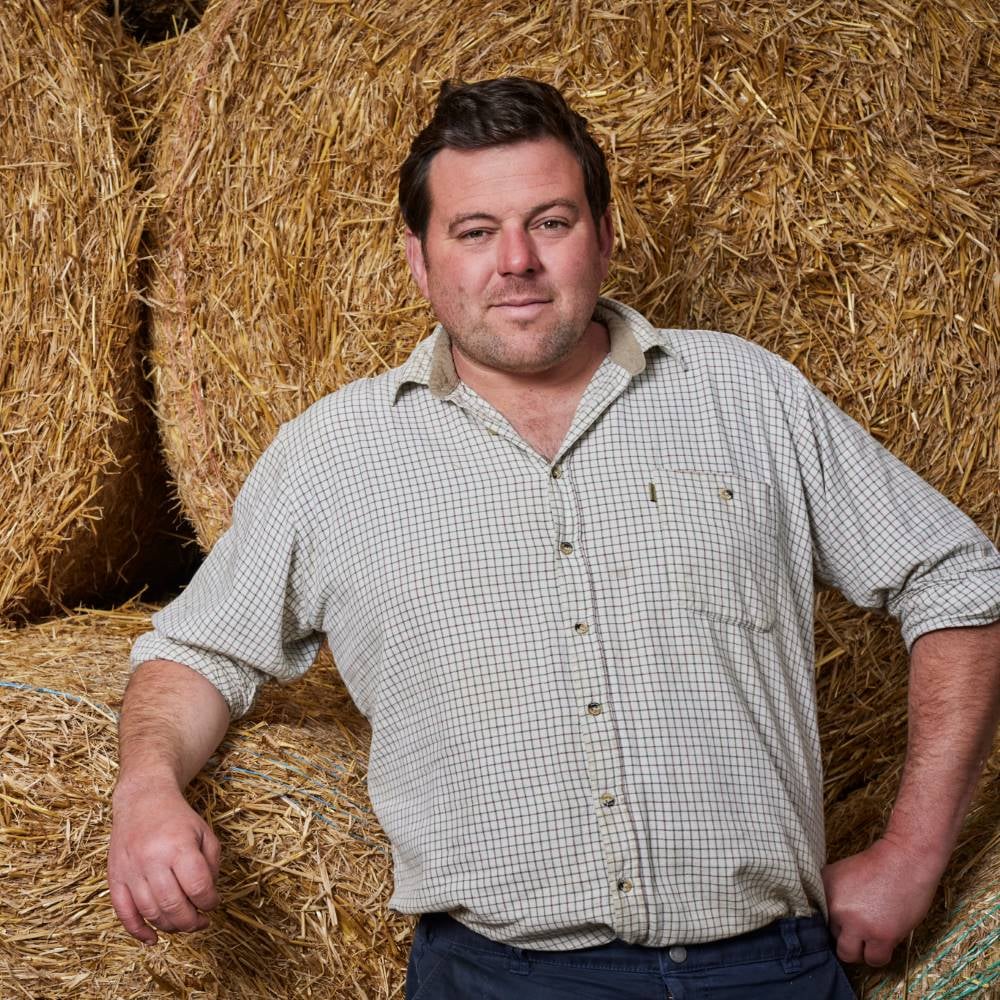 "I feel that the throw away society that we live in today can learn many lessons from the simple woollen fleece, it is superior to anything man made by a distance and is 100% sustainable and natural
Our Deluxe Washable Collection Farmers
The wool found in the Deluxe collection is truly machine washable, and can be traced back to the iconic Chatsworth Estate, as well as a collection of the finest farms the UK has to offer. These farms proudly boast the very best levels of animal husbandry, and their sheep produce the most beautiful, sleep enhancing wool, year after year.
| Farmer Number | Farmer Name | Wool Type | Flock Size (KG) | Location |
| --- | --- | --- | --- | --- |
| 5226403 | Fell | Hill | 169 | East Yorkshire |
| 5054864 | Jacklin | Hill | 305 | North Yorkshire |
| 5418897 | Butler | Hill | 608 | East Yorkshire |
| 5500570 | York Road Farm Partnership | Hill | 210 | West Yorkshire |
| 5500100 | Heslop & Sons | Hill | 385 | West Yorkshire |
| 5113562 | Webster | Hill | 616 | West Yorkshire |
| 5437186 | Salisbury | Hill | 31 | Derbyshire |
| 5501827 | Brown & Suddaby | Hill | 160 | East Yorkshire |
| 5219507 | Ryder | Hill | 186 | North Yorkshire |
| 5082116 | Wilson & Kellett | Hill | 110 | North Yorkshire |
| 5352418 | Parvin | Hill | 302 | East Yorkshire |
| 5036875 | Verity | Hill | 380 | North Yorkshire |
| 5272273 | Airey | Hill | 137 | West Yorkshire |
| 5265537 | Broomhead | Hill | 238 | West Yorkshire |
| 5407712 | Dalehead Farming Co | Lowland | 88 | Westmorland |
| 5489665 | Williamson | Lowland | 137 | Northumberland |
| 5483429 | Telfer | Lowland | 106 | Northumberland |
| 5363108 | Atkinson | Lowland | 438 | Cumberland |
| 5191184 | Wilson | Lowland | 174 | Lancashire |
| 5453321 | Burrow | Lowland | 49 | Lancashire |
| 5408335 | Rawlinson | Lowland | 83 | Lancashire |
| 5292768 | Pickworth | Northumberland | 155 | Northumberland |
| 5490227 | Fishwick Farms | Lowland | 358 | Lancashire |
| 5003417 | Dinning & Son | Lowland | 64 | Northumberland |
| 5225522 | Matfen Home Farms | Lowland | 55 | Northumberland |
| 5409468 | Mitchell | Lowland | 56 | Cumberland |
| 5223789 | Nelless | Lowland | 1251 | Northumberland |
| 5019687 | Foggin & Sons | Lowland | 216 | Northumberland |
| 5228097 | Thompson & Sons | Lowland | 256 | Northumberland |
| 5219623 | Richardson | Lowland | 122 | Cumberland |
| 5115315 | Bleng Farms | Lowland | 173 | Cumberland |
| 5481095 | Bowe | Lowland | 177 | Cumberland |
| 5177917 | Rutherford | Lowland | 259 | Cumberland |
| 5493238 | Hetherington | Lowland | 20 | Cumberland |
| 5106666 | Corbett | Lowland | 549 | Northumberland |
| 5213826 | Hodgson | Lowland | 29 | Cumberland |
| 5501690 | Ewart & Son | Lowland | 1033 | Cumberland |
| 5040985 | Woodburn | Lowland | 1246 | Lancashire |
| 5165569 | Beattie | Lowland | 127 | Northumberland |
| 5401334 | Brodie | Lowland | 179 | Northumberland |
| 5341423 | Craigs | Lowland | 192 | Northumberland |
| 5032123 | Henderson & Sons | Lowland | 452 | Northumberland |
| 5451265 | Walton | Lowland | 301 | Northumberland |
| 5019032 | Dickinson | Lowland | 221 | Cumberland |
| 5146367 | Trobe & Son | Lowland | 48 | Northumberland |
| 5037498 | Oliver & Sons | Lowland | 474 | Cumberland |
| 5061878 | Scott | Lowland | 107 | Northumberland |
| 5024927 | Bowe | Lowland | 204 | Cumberland |
| 5234405 | Hennessy | Lowland | 95 | Cumberland |
| 5095482 | Mason & Son | Lowland | 218 | Derbyshire |
| 3111317 | Scott & Son | Lowland | 119 | Rutland |
| 5052298 | Thompson | Lowland | 176 | Cumberland |
| 5077546 | Slack | Lowland | 228 | Westmorland |
| 5499395 | Sisson & Sons | Lowland | 160 | Cumberland |
| 5211115 | Thomson & Son | Lowland | 177 | Northumberland |
| 5298055 | Bell | Lowland | 69 | Cumberland |
| 5064065 | Gilhespy | Lowland | 82 | Northumberland |
| 5040241 | Burn | Lowland | 73 | Northumberland |
| 5168293 | Brockbank & Sons | Lowland | 131 | Cumberland |
| 5186317 | Skelton | Lowland | 161 | Cumberland |
| 5410941 | Dickinson | Hill | 267 | Westmorland |
| 5424473 | Case | Hill | 96 | Lancashire |
| 5500891 | Allen | Hill | 371 | Cumberland |
| 5456691 | Bell | Hill | 7 | Northumberland |
| 5331937 | Scott & Son | Hill | 373 | Northumberland |
| 5163279 | Dinsdale | Hill | 370 | Westmorland |
| 5499970 | Robinson | Hill | 109 | Cumberland |
| 5020436 | Hudson & Son | Hill | 137 | North Yorkshire |