Washing wool comforters often makes people feel a little nervous. Ordinarily, washing wool has to be a carefully planned operation, as the heat and moisture of your washing machine would usually leave the natural fibers of your wool comforter in a less than desirable state.
But learning how to wash a comforter without ruining it doesn't have to be a military operation. In fact, keeping your Woolroom wool comforter clean and fresh is simple. Here's how to wash a wool comforter from Woolroom in 3 simple steps.
How to wash a wool comforter
So, you've been benefitting from the hypoallergenic power of your wool comforter for quite some time now and you would like to know how to wash a comforter without ruining it. With our
washable wool comforters
, it really couldn't be simpler.
1. First, select the wool cycle on your washing machine (or the most gentle setting on your machine)
2. Remember to add specialised wool detergent
3. Hang out your comforter to dry
Never tumble dry your wool comforter – it should always be hung out to dry naturally. And if you want to take your wool comforter to the dry cleaners? Make sure you let them know that it is 'wool wash only'.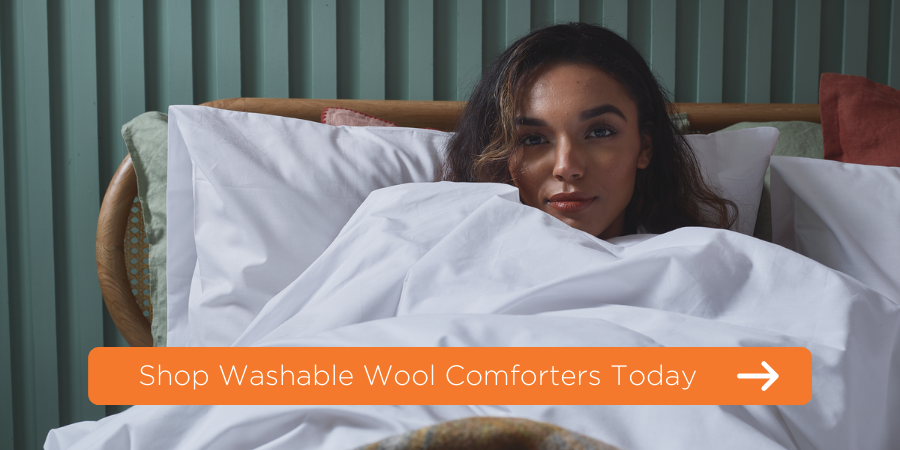 How often should you wash a comforter?
When you first buy it…no need!
Have you just bought an organic washable wool comforter? Getting used to the naturally soft and heat-regulating qualities of the wool? If you've only just started using your new wool comforter, there's really no need to wash it just yet.
The wool that we use to make our super-soft wool comforters has already been treated with a biodegradable cleaning detergent before it reaches you. That way, you benefit from the naturally occurring benefits of wool – moisture absorbing, thermo-regulating, magic – without having to machine wash it before your head hits the pillow.
In a month or two…not likely.
One of the main benefits of using a wool comforter - its self-cleaning properties. Wool is well-known for its ability to remain dry and clean, cleverly absorbing moisture and making it difficult for any bacteria or fungus to set up camp. That makes our organic washable wool comforters easy to care for as the wool does all the work for you.
So there really is no need to wash your wool comforter just yet. If you want to freshen it up a little, simply hang it outside to air – it really is that easy to keep fresh and clean.
In 6-12 months…
Still tempted to throw your wool comforter into the washing machine? Of course, our washable wool comforters can be machine washed to remove any stains on the cotton outers. But with wool, you hardly need to wash it at all. Its naturally hygenic qualities mean that it remains clean and dry, able to wick moisture away from the body as you sleep, keeping you comfortably warm and dry as you sleep.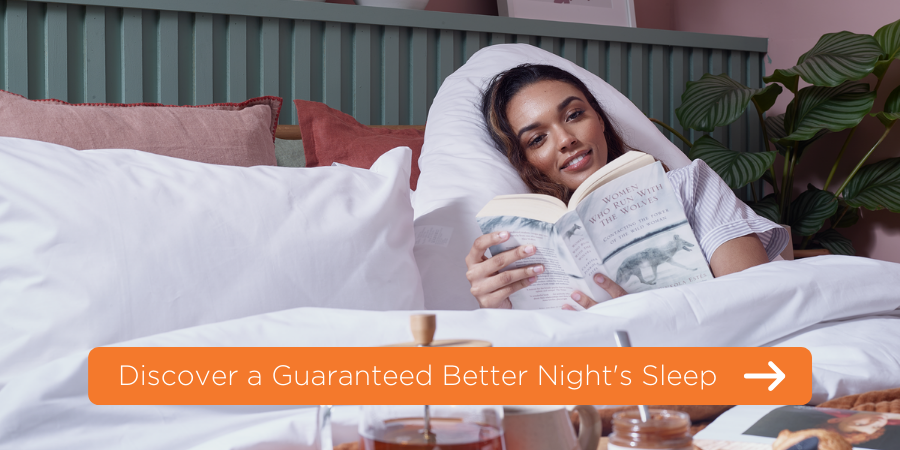 How to wash a wool comforter, the Woolroom way…
With Woolroom, washing wool comforters is straightforward; there is no longer a reason to avoid the magical properties of wool comforters. Now that it's this easy to take care of luxurious wool bedding you can take advantage of all of the sleep-inducing properties of our marshmallow-soft,
washable wool bedding range
.
If you're looking for a particular sized comforter, the links below may help: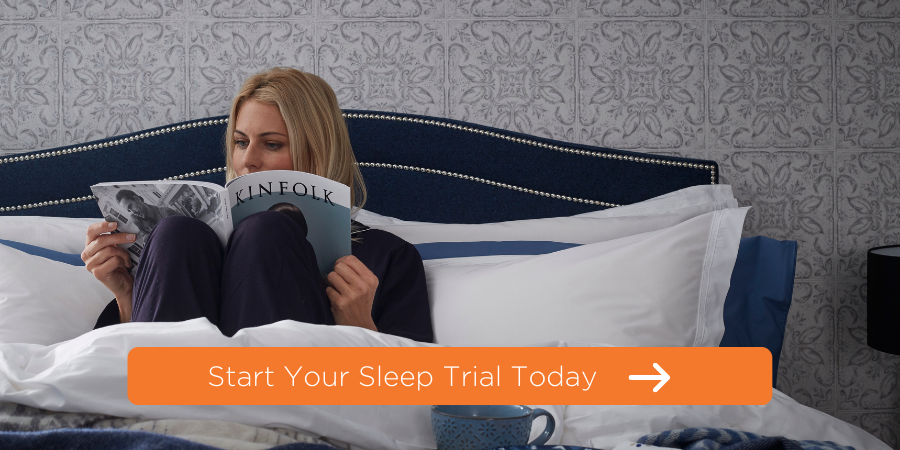 Comments
"
How Long Does It Take To Line Dry?
"
We recently purchased a king size duvet not realizing it needs to line dry. How long does it take to line dry in a cool damp climate? It would be indoors when line drying.
Woolroom's Customer Care Team
It really does depend. Can take a while if it a damp room. We recommend putting it outside as this will dry it quicker.

Many thanks,
I am also looking for organic cotton towels.
Woolroom's Customer Care Team
Hi Hans,

Thanks for taking the time to leave us this comment. Unfortunately, we don't currently sell organic cotton towels.

Kind regards,
Adam
"
Can I Dry A Woolroom Mattress Protector In The Dryer On The Air Setting (No Heat)?
"
I've been enjoying my complete set of Woolroom bedding for nearly a year. I have successfully washed both the comforter and mattress protector in the warmer months, but now that it's getting towards winter, it will be difficult (if not impossible) to hang out these items to dry. I don't have much space in my home and relied on an outdoor laundry line for hang drying.
Would it be OK to dry the mattress protector in a large tumble dryer on the air dry setting, with no heat?
Thanks!
Woolroom's Customer Care Team
Hi Karen,

Thank you for reaching out. I wouldn't recommend drying your duvet on a cool setting, as the rigorous beating of the drum could cause the fibres to felt/dislodge. If you have a bannister in your home, it could be suitable to dry the product on? I occasionally use this for mine at home.

Apologies for any inconveniences that this may cause.

Kind regards,
Adam
Leave your comment
Your email address will not be published. Required fields are marked*