Wool Beds & Mattresses
We're now offering a 30 Day Sleep Guarantee with all beds and mattresses when purchased with one of our wool mattress protectors, toppers or enhancers

Wool Beds & Mattresses
We're now offering a 30 Day Sleep Guarantee with all beds and mattresses when purchased with one of our wool mattress protectors, toppers or enhancers
Natural healthy sleep
Our selection of exclusive wool beds contain the latest technology to provide you with the best rest possible. Our pocket sprung mattresses provide the perfect support, and being filled with wool, will help to control your sleeping temperature to keep you more comfortable too.
For a natural mattress of the highest standard possible, look no further than a wool bed from The Wool Room. For more information on the process each and every mattress from The Wool Room goes through,
watch this video

hypoallergenic bedding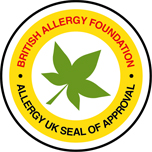 Wool bedding from The Wool Room is the first scientifically proven woollen hypoallergenic bedding solution that is also 100% natural! Recent scientific tests have shown that our bedding is resistant to house dust mites, house dust mite allergen and fungus.

There are many other types of anti allergy bedding solutions on the market, but ours has been proven to be effective without freezing or washing at high temperatures. Bedding from The Wool Room is ideal for anyone who suffers from allergies, asthma or eczema while providing 25% more deep regenerative sleep! We're the only wool bedding manufacturer to have been awarded the Allergy UK Seal of Approval.
Ordered a light wool duvet three months ago and absolutely love it. It's so cozy and my husbands allergies have significantly reduced
Fleur