Wool Mattress Toppers
Woolroom mattress toppers and enhancers are the ultimate in natural, sustainable comfort. Naturally hypoallergenic and breathable, our wool bed toppers are super sumptuous for enhanced comfort and rested sleep. Choose from our award-winning Deluxe Traceable British Wool mattress topper and our Luxury Traceable Organic mattress topper for an all-natural night's sleep.
Sort by:
Woolroom's Choice
Sort by:
Woolroom's Choice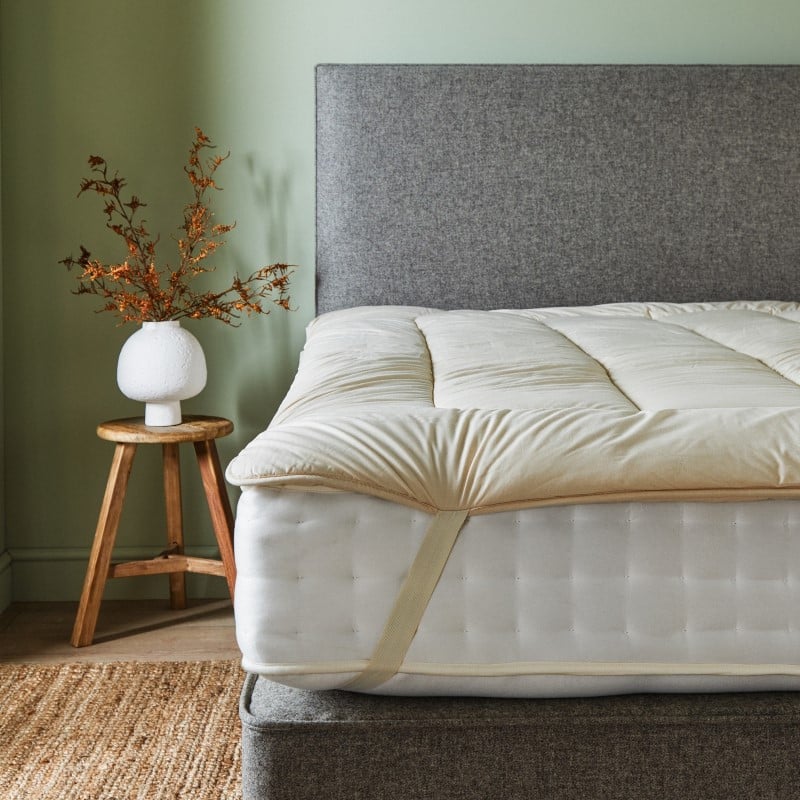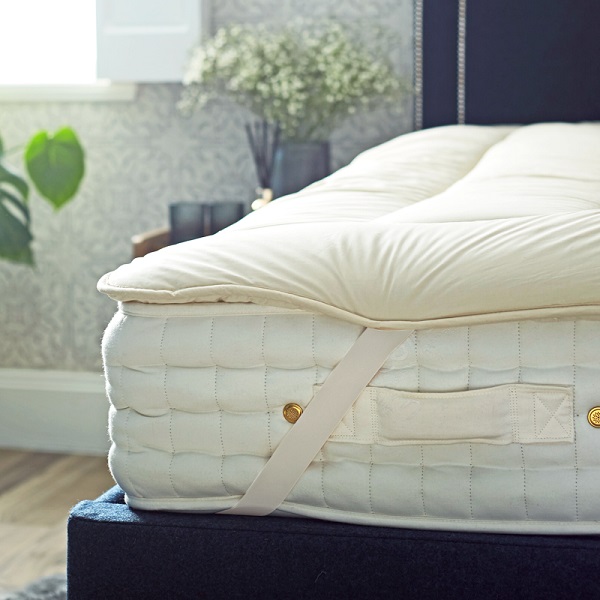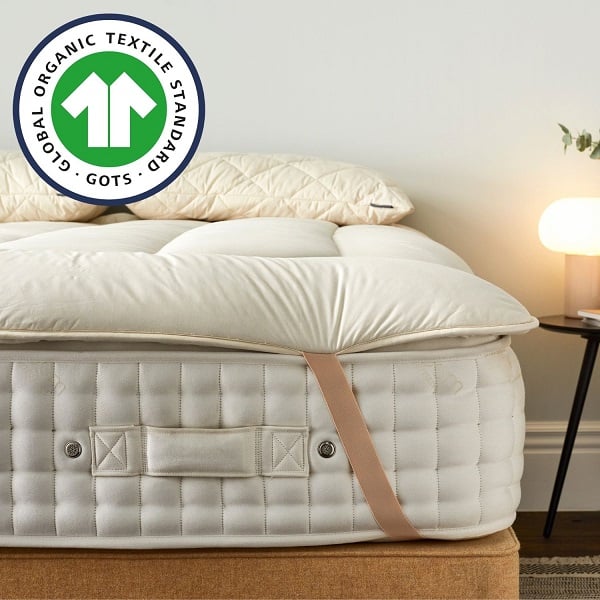 Why use a wool mattress topper?
Make your mattress softer, without buying a new one. Wool mattress toppers (or wool mattress pads, as they're sometimes known) create an extra layer of padding on top of your mattress – adding more support and a whole new level of comfort. And by choosing an organic wool mattress topper, you can add even more luxury to your sleep environment.
It's a little-known fact that wool is nature's miracle material. As a natural, breathable fabric, it keeps you cool in the summer and warm in the winter – that's clever stuff. And it all adds up to improve the quality of your sleep; making a wool mattress topper the smart choice for your bed.
Natural mattress toppers – the hypoallergenic choice
Struggle with allergies? Our eco mattress toppers bring all the hypoallergenic benefits of wool to your bed. Wool is naturally resistant to dust mites, dust mite allergens and fungus, making it the ideal material for keeping irritants at bay – and helping you get a better night's sleep. After all, whether you're an allergy sufferer or not, you'll sleep easier knowing that your bed's free from mites and mould.
And there are no nasty synthetics in our hypoallergenic mattress toppers either – just natural fibres. So you can sleep soundly knowing that you're supported by an all-natural mattress topper.
Traceable wool bed toppers
As well as hosting all the natural benefits of wool, our mattress toppers are also filled with completely traceable wool. But what does this mean?
At Woolroom, we pride ourselves in using environmentally-friendly materials that are sustainable, renewable and biodegradable. That's why we're introducing traceability to our hypoallergenic mattress toppers – so our customers have complete transparency on the source of their bedding. With product traceability, the movement of materials is recorded from farm gate to shop front, allowing you to understand exactly where your bedding comes from. So when you purchase one of our Deluxe or Luxury organic mattress toppers, you are guaranteed better sleep for you and the environment.
Find out more about what traceability means for your sleep >>
Find the right eco mattress topper for your bed
Our natural wool mattress toppers are available in a variety of sizes, from single all the way through to emperor-sized beds. What's more, with a choice of Deluxe wool bed toppers and Luxury 100% organic traceable wool toppers to choose from, you'll be able to find the perfect level of comfort for you.
Add a natural fibre mattress topper to your bed for maximum comfort
A wool mattress topper is the perfect finishing touch for your bed. Layer your topper over your mattress but beneath your
mattress protector
. Then cover with a cotton sheet and top with the plumpest
wool pillows
and a
wool duvet
for ultimate comfort. Your bed is now complete. Settle in and snooze…
Browse our range of wool mattress toppers and buy yours online today. Because with Woolroom, you're sure to feel the difference.
If you're looking for a particular sized natural mattress topper, the links below may help: