Classic Wool Pillow
product code: 0103CLASSIC
Simple, no frills 100% natural wool pillow. Hypoallergenic, dust mite free and great temperature control and moisture management to help you sleep.


Available for Home Delivery or Click & Collect

Available for Home Delivery
Description
Best Value British Wool Pillow
Our Classic Wool Filled Pillows are part of our entry level Classic Bedding. This range still offers many of the fantastic benefits of wool whilst also offering great value for money. Our Classic Pillows are hypoallergenic and help to regulate your body temperature during the night and are also sustainable, renewable, recyclable and biodegradable.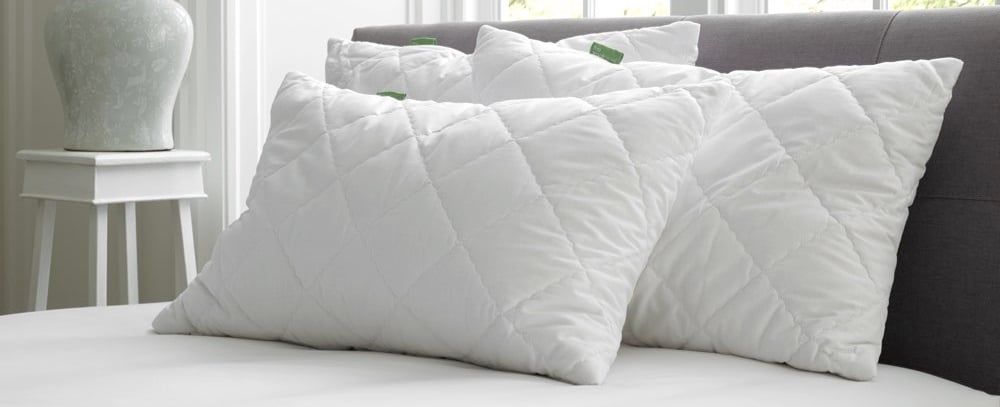 Made with a 100% British wool filling and covered in a wool quilted, 200 thread count 100% cotton outer for breathability, moisture control and thermoregulation.
woolroom's range of wool bedding is the only proven natural hypoallergenic bedding option on the market. Scientific testing over a period of six weeks has shown that dust mites,cannot survive in wool which is why our range has been awarded the Allergy UK Seal of Approval. Great for those with asthma and allergies with no need to wash at 60 degrees or freeze your bedding to stay allergy free.
Size
Standard pillow size 48x74cm (19"x29" approx)
Construction
100% British Wool filling, 200 thread count 100% cotton outer quilted with 100% British wool
Washing
Dry Clean Only. DO NOT MACHINE WASH, DO NOT TUMBLE DRY.
Technical Specification
Dry clean only.DO NOT MACHINE WASH OR TUMBLE DRY.
You might also want to consider...