Deluxe Washable Wool Pillow
product code: 0103DELWASHPILLOW
Our best-selling adjustable wool pillow featuring machine washable, traceable and naturally hypoallergenic qualities. Hand-crafted from 100% British wool and combined with an organic cotton outer cover, this washable wool pillow is the perfect choice for anyone looking to completely customise their sleep environment.


Available for next working day delivery or collect at store

Available for Home Delivery
Description
Fully Farm Traceable and Machine Washable
Due to the success of our Luxury Traceable Organic range, we are delighted to be able to introduce traceability into our best-selling washable wool pillows. Combining traceability with genuine machine washable pillows makes this bedding range quite unique. The wool in our machine washable pillows has always been sustainable, renewable and biodegradable, but now itÆs also fully traceable.
So what does this mean for your sleep?
With your comfort at the forefront of our mind, we have always offered high-quality, clean and responsibly sourced wool. But now, with the introduction of traceability, we can offer definitive proof of the ethical and sustainable nature of our washable wool pillows û right back to the very farm the filling came from.
We can guarantee that the wool we buy has been grown responsibly, the sheep have been looked after and the land well managed, but most importantly that British farming communities are being supported. Our exclusive relationship with Woolkeepers is an industry first, and assures the next step of the evolution of our supply chain, with 100% British Wool that's traceable right back to the farm.
This relationship means that every part of our supply chain (from a Woolkeepers assured farm onwards) is robustly audited û from the collection, washing and combing of the wool, to going into a carefully hand-crafted Woolroom traceable washable wool pillow that is identifiable by a high-fibre quality, strong animal welfare policies and full farm provenance.
Find out more about the Woolkeepers behind our Deluxe Range here >> >>

Leaders in Machine Washable Pillows
It is impossible to make a washable wool pillow without using some form of treatment on the fibre. ItÆs complex, and requires a lot of skill and knowledge. ThatÆs why it has taken us over a decade to perfect a washable pillow that performs flawlessly, without losing any of the quality or performance that our customers expect.
Ordinarily, if you wash wool the moisture, heat and movement in the machine will cause it to felt and shrink. You might be lucky and get away with a single delicate wash, but over time the natural fibres will start to damage and clump beyond repair. Our Deluxe washable bed pillow overcomes this, as the British wool we use is bathed in a chlorine solution which smooths out the natural barbs you find in the fibre (these are what cause untreated wool to shrink, clump and ultimately felt).
The solution is then thoroughly rinsed out of the fibre (twice!) to ensure there is less residual chlorine than you'd find in tap water, making sure that this process doesnÆt affect the performance of the fibre. Some brands claim that their adjustable wool pillows are machine washable, but unless the wool is treated in this way, it simply cannot withstand the vigorous motion of a washing machine combined with warm water.
Is this process safe?
In March 2018, we tested all of our bedding ranges at the University of Bangor for chemical off-gassing and residual chemicals. We are pleased to announce that no traces of chemicals or harmful toxins were found in any of the three ranges û including our washable wool pillows. In addition, the above process achieves Oekotex Class 100 standard for safety, meaning that Woolroom is once again leading the way in providing the safest and most natural sleep option.

Experience the Woolroom Difference with a Washable Pillow
YouÆll notice an immediate difference when you compare our wool pillows to alternatives, including down, feather and synthetics. Our Deluxe washable pillows are designed to keep you sleeping for longer, maintaining your body temperature and bringing you a naturally healthy sleep. Wool is a truly natural fibre that manages heat and moisture effectively, reducing humidity throughout the night. WhatÆs more, all Woolroom products are also free from chemicals and fire retardants.
While committed to providing our customers with high-quality, natural sleep, weÆre also extremely focused on reducing the impact that plastic is having on our planet. ThatÆs why we send all of our washable wool pillows in a reusable, all-natural calico bag û an iconic part of the Woolroom brand. On top of that, all Woolroom bedding can be recycled and/or composted at the end of their lives, providing better sleep for you and the planet.

Deluxe Traceable Washable Wool Pillow: Technical Specifications
Size: 48cm x 74cm
Firmness: Adjustable via a safety zip on side of pillow
Filling: 100% traceable and washable British wool balls (580g per pillow)
Quilted Cover Outer Fabric: 100% unbleached 200tc organic cotton
Construction: Traceable and washable wool enveloped in 200tc organic cotton cover, filled with wool
Care Instruction: we recommend machine washing on a wool/delicate cycle at 30 degrees using wool detergent, a spin speed lower than 800RPM and then line drying. We do not advise tumble drying.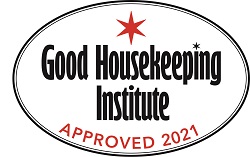 Technical Specification
Technical Specifications


Size: 48cm x 74cm


Firmness: Adjustable via a tabless safety zip on horizontal side of pillow


Filling: 100% traceable & washable British wool balls (580g per pillow)


Quilted Cover Outer Fabric: 100% unbleached 200 thread count organic cotton


Construction: Traceable & washable wool enveloped in 200 thread count organic cotton cover filled with wool balls


Care Instruction: When you do come around to cleaning it we recommend machine washing on a wool/delicate cycle at 30 degrees using wool detergent, a spin speed lower than 800RPM and then line drying. We do not advise tumble drying in any circumstances.


Designed and developed in the UK. Assembled in the EU.


Other Washable Pillows...
X
Are you viewing the correct sized products?

For the smoothest shopping experience we want to ensure you're viewing the correct sizes for your geographical location.

Please select your sizing option below so that our website is tailored to your preferences.
Please select your preferred site mode

UK / European Sizes

US / Canadian Sizes